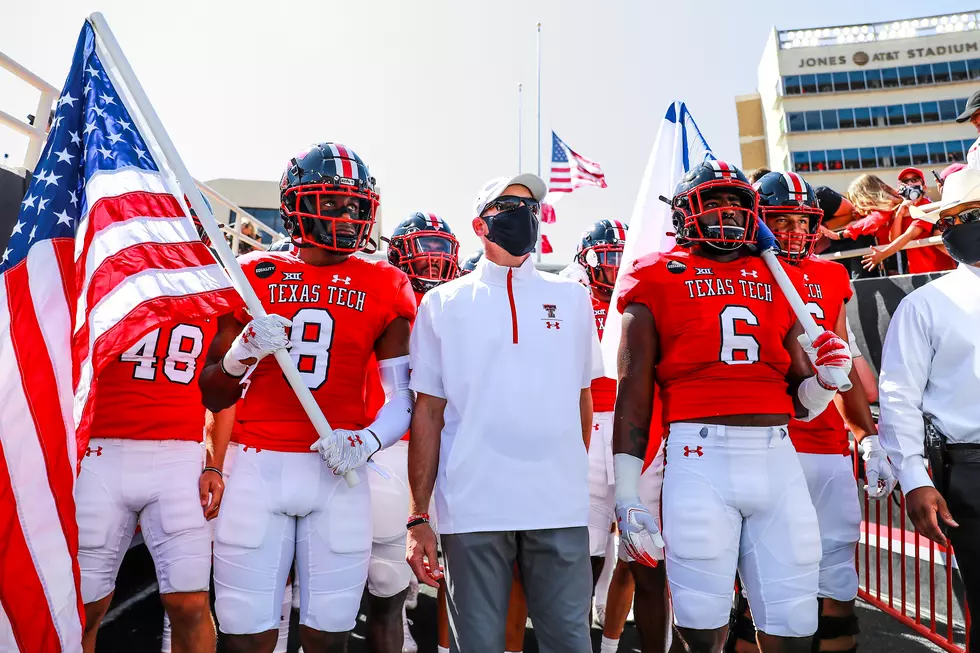 Texas Tech Lands 5 on the All-Big 12 Teams
(Photo by John E. Moore III/Getty Images)
With the close of the regular season last week, the Big 12 has announced it's postseason football awards, including the 2020 All-Big 12 teams.
Breece Hall and Mike Rose from Iowa State were offensive and defensive players of the year respectively and Matt Campbell won coach of the year. For the complete list of players of the year, you can go here because the Red Raiders were shut out of the awards. They did however get four onto the first team, the first time that has happened in over a decade.
Junior offensive lineman Jack Anderson, sophomore wide receiver Erik Ezukanma, sophomore punter Austin McNamara and senior Zech McPhearson were all featured on the conference's first-team. Junior offensive lineman Dawson Deaton was a second-team selection. McNamara and Ezukanma are slated to return for next season while Jack Anderson has already announced his intention to enter the NFL Draft. McPhearson is currently undecided.
The last time four Red Raiders were named to the All-Big 12 First Team was 2005 when Taurean Henderson, Jarret Hicks, Dwayne Slay, and Joel Filani all made it. In 2008, three Red Raiders made the first team in the Big 12's best season ever.
Tech also had 10 players that were chosen as honorable mention selections as well for receiving at least one vote. Of this list all but KeSean Carter and Eli Howard will return for the Red Raiders next season.
The 10 Most Prolific Passing Games In Texas Tech History