Texas Tech Kicks Off 3rd Annual Pride Week on October 9th
Getty Images for Refinery29
Texas Tech University will kick off their 3rd annual Pride Week on Monday, October 9th, with The Boots, Bows and Rainbow Ties Gala featuring keynote speaker Judge Phyllis Randolph Frye, a transgender pioneer and icon.
The week will proceed with many other events, including Wednesday's "Coming Out Stories" and a Poetry Slam led by Lambda Literary Award nominee Regie Cabico.
There will be various lectures and colloquiums as you would expect at a university, but if academics aren't quite your thing, the week will end with "Tech's Drag Fashion Pageant with special guest Dee Ranged." The proceeds of this will benefit PFLAG scholarship opportunities for LGBTQ+ students.
Here's wishing every Texas Tech student a happy, affirming and beautiful Pride Week! We love you!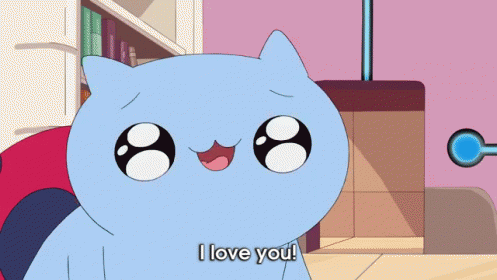 Here's is the university's full press release:
Texas Tech Hosts Third Annual Pride Week

Hosted through the Office of LGBTQIA, Pride Week is an event dedicated to celebrating and understanding the inclusion of the LGBTQIA community.

The Texas Tech University Office of LGBTQIA will host the third annual Pride Week starting Monday (Oct. 9) with "The Boots, Bows and Rainbow Ties Gala," featuring Phyllis Randolph Frye, the nation's first openly transgender judge.

"The journey for dignity and affirmation of lesbian, gay, bisexual, transgender, queer, intersex and asexual (LGBTQIA) people has been long, often difficult and resilient," said Jody Randall, administrator in the Office of LGBTQIA. "Courageous people who have strived for a more inclusive society have championed changing hearts and minds. Throughout Texas Tech's Pride Week, we pause to celebrate our progress and recommit to bending the arc toward justice."

Throughout the week, events organized by various offices and organizations around campus, including the Risk Intervention and Safety Education (RISE) office, the Student Counseling Center and Women's and Gender Studies, will focus on celebrating and becoming more aware of the experiences and lives of  the LGBTQIA community on Texas Tech's campus and in greater Lubbock.

"Pride Week marks an opportunity for all of us to come together, take stock and recognize the advances we have made on our campus," said Tricia Earl unit supervisor of Women's & Gender Studies. "I'm proud to join the leadership team and stand in solidarity to celebrate the history, contributions and influences the spectrum of the LGBTQ community has to offer on our campus."

Some of the events throughout the week include:

Coming Out Stories: 6 p.m. Wednesday (Oct. 11) in Room 111 of the College of Human Sciences building.
Poetry Slam with Regie Cabico: 8 p.m. Wednesday (Oct. 11) in the Matador Room of the SUB.
Lecture on Current Issues and Family Law Impacting the LGBTQIA Community with Denise Brogan-Kator; 5:30 p.m. Thursday (Oct. 12) in the Lanier Auditorium of the School of Law.
Gender and Gender Identity Colloquium with a special session presentation by Brian Buford: 9 a.m. – 2 p.m. Friday (Oct. 13) in the Matador Room of the SUB.
Glamour and Fame: Tech's Drag Fashion Pageant with special guest Dee Ranged benefitting PFLAG Lubbock's Lola Marie Drew Scholarship Fund: 7 p.m. Friday (Oct. 13) at Club Luxor.

For more information, including how to become a sponsor and a full list of activities, check out the Pride Week website. Visitors to the website also can reserve a 2017 Pride Week T-Shirt by filling out a form online. The shirts will be available for pickup the week prior to Pride Week (Oct. 2–6) at the Office of LGBTQIA assistant's cubical outside room 201 in the SUB.

Find Texas Tech news, experts and story ideas at Texas Tech Today Media Resources or follow us on Twitter.

CONTACT: Jody Randall, administrator, Office of LGBTQIA, Center for Campus Life, Texas Tech University, (806) 742-5433 or jody.randall@ttu.edu
Nightmare On 19th Street's Creepy New Attraction