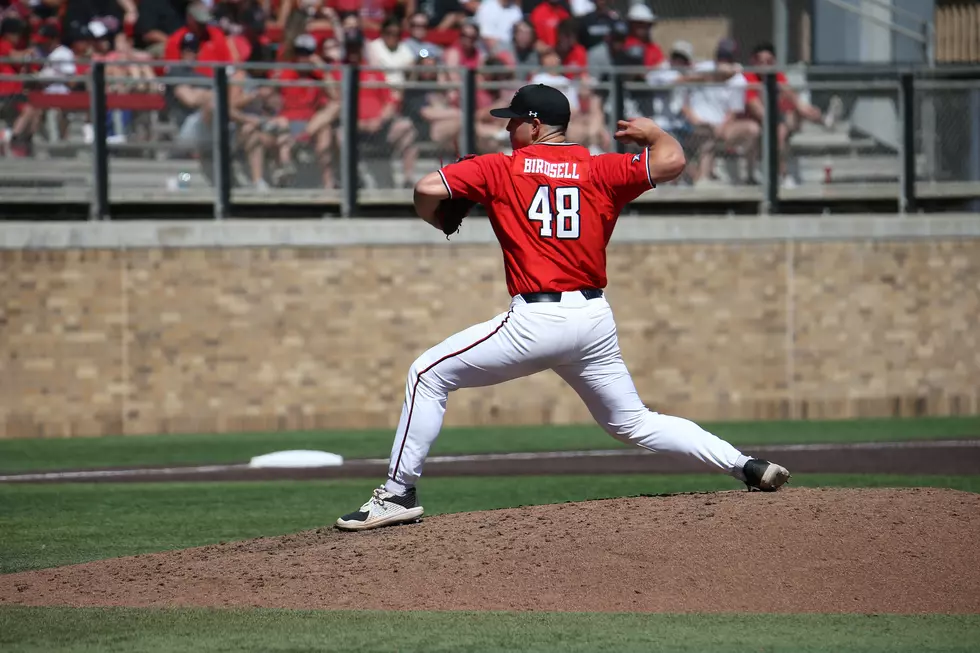 Texas Tech Has Two Named to CBN All-American Team
Paul Roberts, kkam.com
Texas Tech junior pitcher Brandon Birdsell and sophomore infielder Jace Jung were named second-team All-Americans on Thursday, announced by Collegiate Baseball News. Jung was the Big 12 Player of the Year last season, while Brandon Birdsell was the Big 12 Pitcher of the Year this season.
This is Birdsell's first All-American honor, but Jung has experience. Like, a lot of All-American experience. Jace was named Freshman All-American by CBN back in 2020 and was named to the first team in 2021.
Jung and Birdsell join a long list of Red Raiders being named All-American by the publication. Last season it was Jung and Cal Conley. Brian Klein, Josh Jung, Grant Little, Steven Gingery, and Eric Guitierrez have all also garnered honors since 2016.
Brand Birdsell was 8-3 this year with a powerful 11.77 strikeouts per nine innings. Birdsell carried a 3.00 ERA over nearly 80 innings holding opposing batters to a .218 batting average. he had 102 strikeouts while walking less than 30 batters.
Jung didn't splash the country like he did last year, but as a known commodity he has been pitched around the entire season. That led to 58 walks using Jung's patient approach. That's the 5th most in the country. He also has 14 home runs while maintaining a .487 on-base percentage.
There will be more Red Raiders with post-season awards, but Birdsell and Jung are definitely the premier duo of Red Raiders according to the national observer. Texas Tech also boasts some great freshmen in Hudson White and Owen Washburn who will surely be Freshman All-Americans.
The 10 Best Texas Tech Baseball Players in the Tim Tadlock Era
Texas Tech Baseball Wins Several Big 12 Awards
Pitcher of the Year, Freshman of the Year, and multiple players on the 1st, 2nd, Honorable Mention, and Freshman All-Big 12 teams.
Texas Tech Sweeps Kansas State in Lubbock
Enjoy these photos from Games 1 and 3 from the Series Sweep.