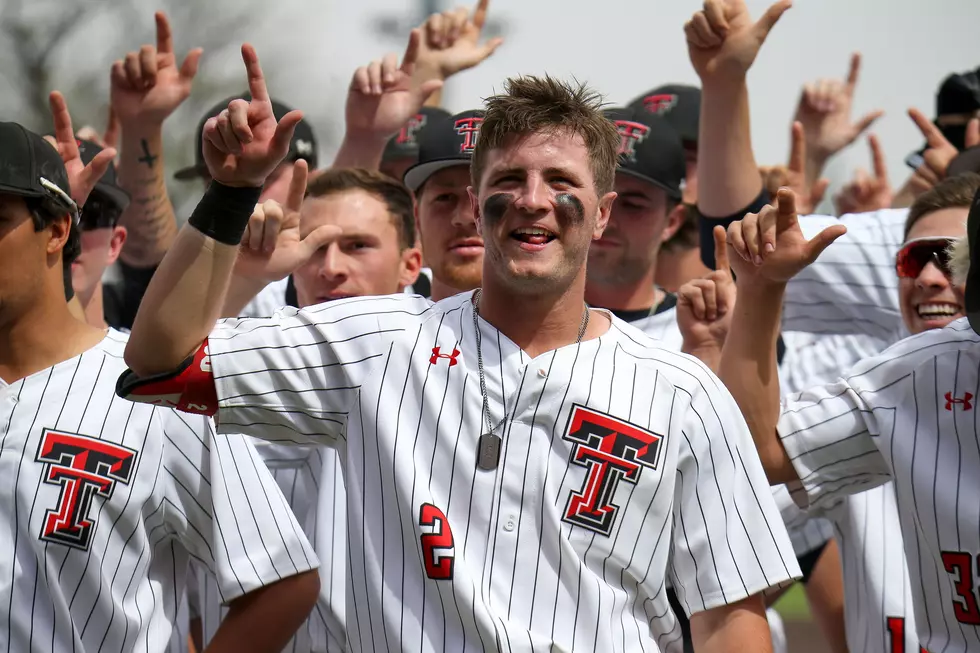 Texas Tech Baseball Slides Into Winners Bracket in Good Position
Paul Roberts, KKAM.com
Texas Tech baseball opened the Big 12 Tournament today, May 25th, by beating Kansas State 5-3. That puts Texas Tech in the winners' bracket facing Oklahoma which beat West Virginia 6-4.
On the other side of the bracket, Texas beat Oklahoma State 4-0 and TCU beat Baylor 4-2.
That sets up the second day of the Big 12 tournament to look like this. Game one of the day will be Oklahoma State vs Baylor. The loser will be eliminated. Following that game will be West Virginia and Kansas State, the loser of which will also be eliminated.
Starting around 4:00 pm will be the winners' bracket starting with Texas and TCU. Finally, Texas Tech and Oklahoma will finish the night in a contest between aces.
Andrew Morris will try to bounce back from his worst start of the season on Friday night of the season against Oklahoma when he gave up 6 home runs at Dan Law Field.
Texas Tech started the Big 12 tournament with a strong showing on the mound from freshman Mason Molina who had 10 strikeouts in 6.2 innings and looked untouchable taking a no-hitter into his final inning of action. By starting Molina, the Red Raiders have the three best starters available for four more games potentially in the Big 12 tournament.
Texas Tech scored three runs early on several errors from Kansas State and then stretched the lead to 5-0 after this two-run triple from Dillon Carter.
Moving forward, Texas Tech is 1-3 against Oklahoma this year between the non-con contest and conference series to end the regular season. If the Red Raiders can beat Oklahoma, they might work their way back into a host position for the NCAA Tournament.
Maybe that ship has sailed, but maybe it hasn't. Only one way to help their case and that's to keep winning.
Texas Tech Baseball Wins Several Big 12 Awards
Pitcher of the Year, Freshman of the Year, and multiple players on the 1st, 2nd, Honorable Mention, and Freshman All-Big 12 teams.
Texas Tech Sweeps Kansas State in Lubbock
Enjoy these photos from Games 1 and 3 from the Series Sweep.
Davis Martin goes five innings and strikes out seven in MLB Debut
What a start for the Former Red Raider