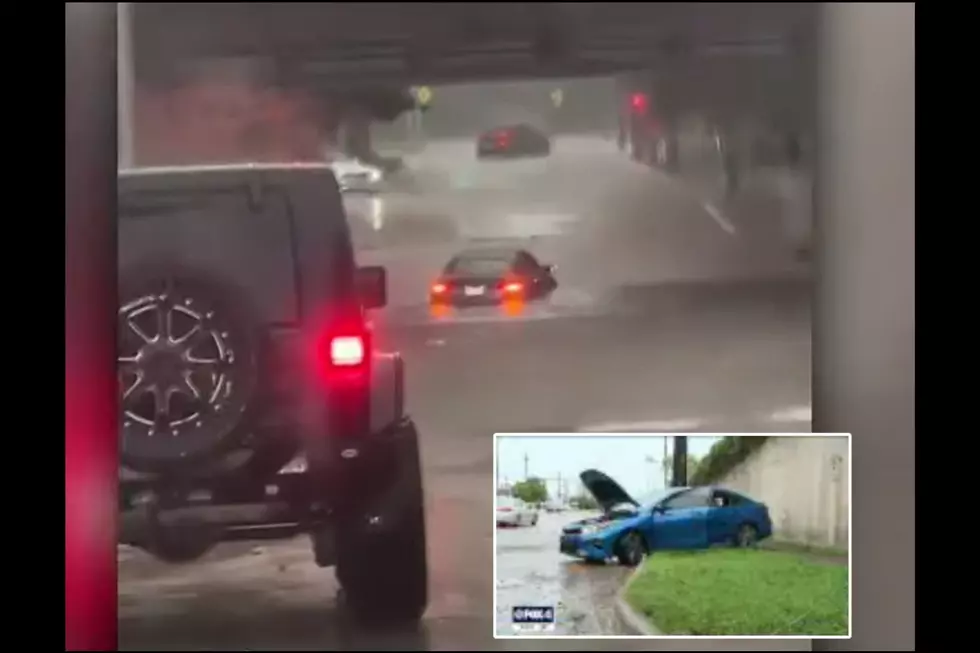 Texas Weather Gone Wild: Did You See This Storm Damage?
FOX 4 Dallas-Fort Worth, YouTube
Central Texas saw some rain and high winds, but the weather was rougher in other parts of the state over Labor Day weekend.
The Dallas area and most of North Texas was battered by heavy rain and gusty winds Sunday, while some residents were trapped and forced to wait out the storm in their cars.
Texas Storms
Over 100,000 people reported power outages to ONCOR, according to KXAS-TV. The majority of damage and power outages were reported in Dallas County.
While there was no injuries to staff or visitors, the Dallas Zoo had to close Monday due to power issues causing damage in and around the property. However, zoo officials said all habitats were secure and the animals were all safe, according to KDFW, FOX 4.
Central Texas Fair Shut Down Early
Sunday night, two people were injured at the Central Texas State Fair by a sign that was blown over by strong winds, according to Bell County spokesperson James Stafford. Stafford said the entrance sign was held in place by multiple 55-gallon drums filled with water, but high winds caused it to collapse on two people.
Both people were taken to Baylor Scott & White Medical Center in Temple. Stafford said one was in critical condition as of Monday morning. Due to the storms, the remainder of the fair was canceled. Fans who purchased tickets to see musician Charley Crockett will get a refund, and officials said they would be providing information and updates on refunds over the coming week.
Read More: Two Injured As Sign Collapsed at Bell County Expo Center Sunday
6 Bizarre Town Names in Texas and the Stories Behind Them
There's no shortage of bizarre town names in Texas. Ding Dong, Kermit, Oatmeal, Reklaw, Pflugerville, and Zephyr: that's just the tip of the iceberg when it comes to the oddest town monikers.
Have you ever wondered how on earth these names got on a city sign? Keep scrolling to see the history behind some of the weirdest town names in Texas.
Top 25 Delicious Foods & Drinks That Define The Great State of Texas!
There's more to Texas than just Dallas Cowboys and oil in fact, Texas has helped shape the taste of America. From BBQ, to Tex Mex to Ice Cream and beyond, Texas has introduced the rest of the U.S. to the Texas way of life through food. So what foods and drink make Texas so special? Let's take a look.