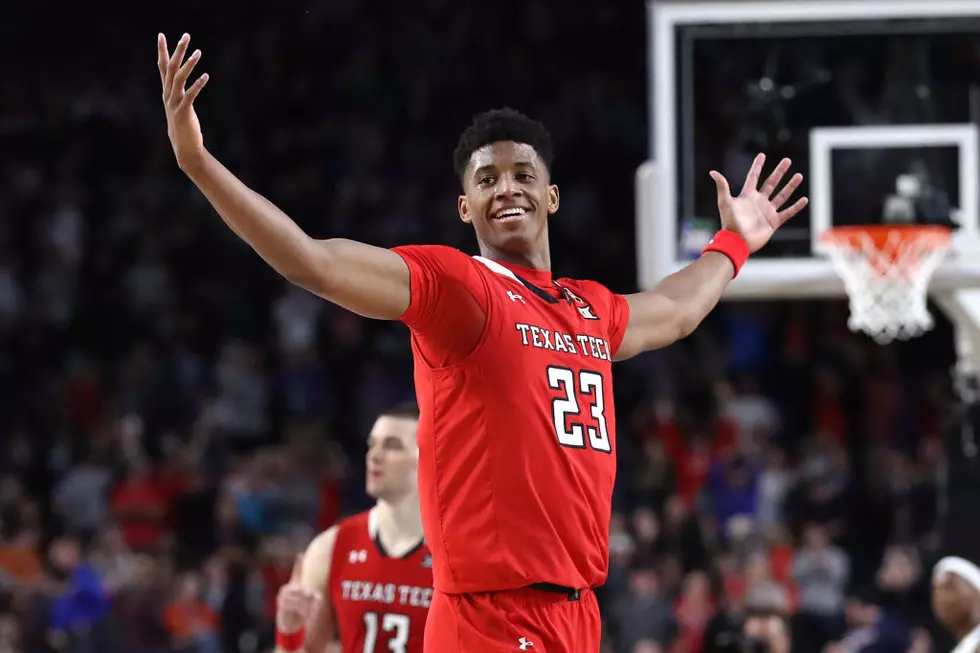 Relive the Red Raiders' Final Four Victory With This Cinematic Masterpiece
Streeter Lecka/Getty Images
Back in March 2019, for the first time in program history, Texas Tech men's basketball won a Final Four game to make it to the NCAA Championship.
Texas Tech's 61-51 win over the Michigan State Spartans cemented The Chris Beard Era in Lubbock, and created legacies for Tariq Owens, Matt Mooney and Jarrett Culver. Those three individuals had monster moments in the game that engrained themselves into the minds of Texas Tech fans until the end of time.
Culver hit the dagger three late in the game. Matt Mooney dropped 22 and looked untouchable at times, including hitting back-to-back threes to stretch the lead to 12 with 11 minutes left in the game. Tariq Owens' moment might be even bigger than those two.
Owens went down hard with an ankle injury and had to be helped off the court. Later in the game, Owens came storming back out of the tunnel full steam ahead. It was like a scene from a movie. The crowd went absolutely wild, and the Red Raiders saw a renewed fervor to hold off a late Spartans run and lock up the game.
If you revisit this game in your mind every once in a while, I've got great news. The good folks over at Texas Tech basketball have put out an epic five-plus minute cinematic recap masterpiece.
---
The radio and TV broadcasters are weaved seamlessly into the recap that includes all the major moments with 4K clarity and all the emotion from the original moment.
It's truly beautiful. Sports, man. Sports.
Chris Beard's 8 Biggest Wins in the United Supermarkets Arena 
The 8 Best Wins in the United Spirit Arena During the Chris Beard Era