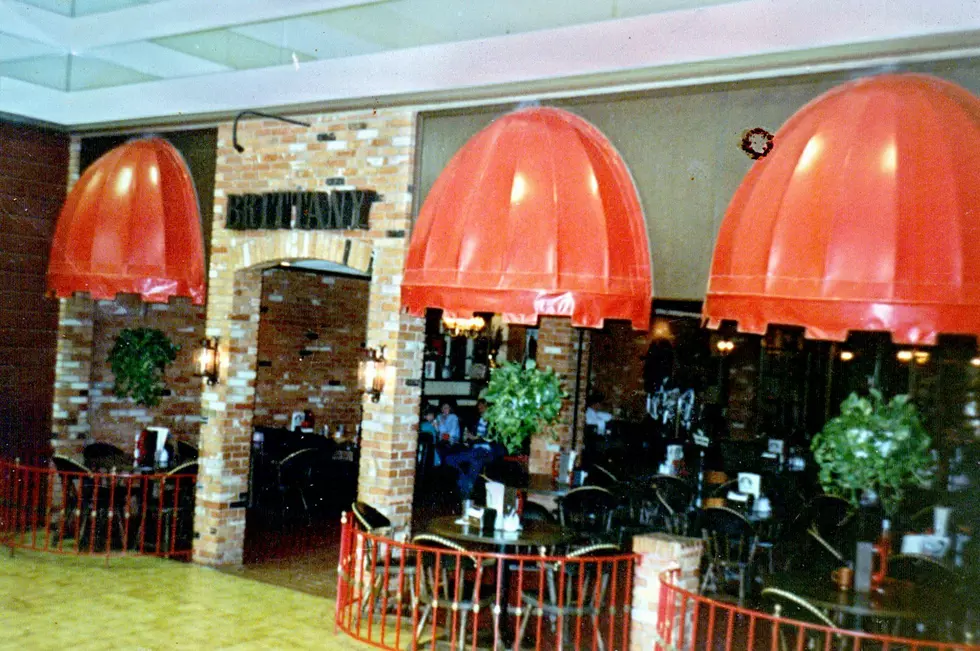 Once Upon a Time in Lubbock – The Brittany
Credit: Mike Burk
Most of us love them, and there were enough iconic burger stands, shacks, and restaurants in Lubbock to write an entire book about them.
But today, we are going to cover one of my favorites and one I remember well: The Brittany.
There were several Lubbock locations. 2424 14th Street, 3515 50th Street (in the former Wild Burger Grille location) and 4001 19th Street. And, of course, who could forget the South Plains Mall, where it was one of the original stores in the mall?
The menu, like so many others of the era, was simple. There wasn't a million choices; just a basic selection of burgers, dogs, sides and a few other interesting items.
Ordering was simple. Sit at a table, look over your menu and then pick up the phone at the table and "call-in" your order. When it was ready, a red light on the phone would light up, the phone would buzz and off you go to pick up your food! Easy, right?
The burger I think most of us remember is the #1 that came with hickory sauce. (There is a trending topic: hickory and smoke sauces since I mentioned smoke sauce last week in my blog about Char-King in Lubbock.)
One of my most vivid memories of The Brittany was seeing orange slices in the iced tea; that was amazing. I guess that's where my love for tea came from.
The decor by today's standards would be considered dated, but if the store in the mall was to reopen today, I would go crazy for that. The decor was one of my favorite parts of the place!
They even had custom made bathroom signs to match the theme.
The last full-service location, South Plains Mall, closed in 1998 when the lease ran out. I seem to remember, for a short time, that there were some Lil Brittany locations in the former Short Stop Burger locations.
Mr. Burk was a long-time employee of the company and went on to own the mall location for 15 years. At one point, Mr. Burk was interested in re-opening a location in Lubbock, but I'm not sure what happened to those plans.
If there is a long-gone business that you would like me to cover in an installment of my Once Upon a Time in Lubbock series, please let me know in the comments below!
MORE

What's Buried Under the House at 37th St. & Hartford in Lubbock?

BONUS

New Lubbock's Breakfast House Location Opening Soon