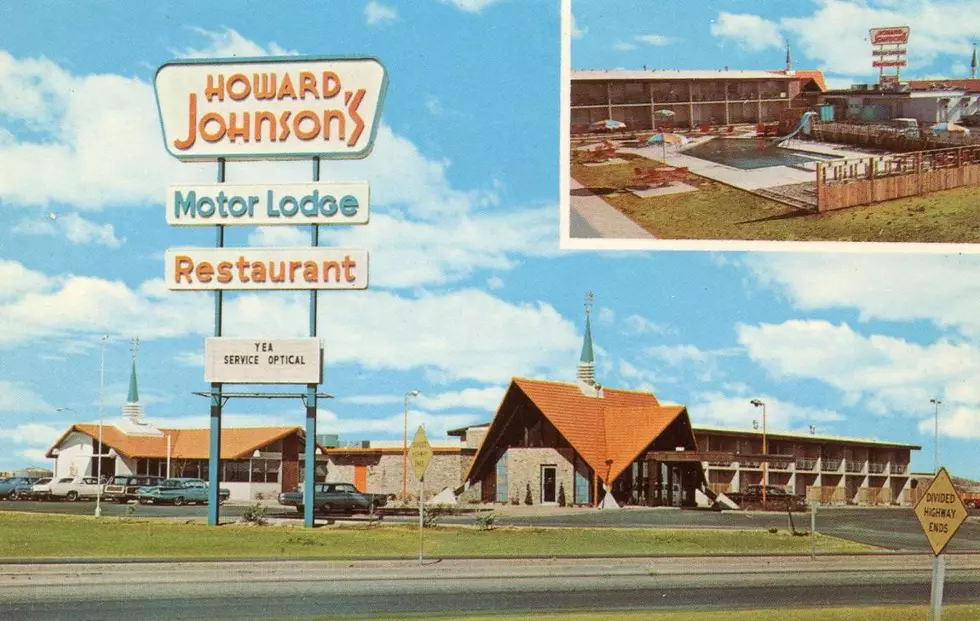 Once Upon a Time in Lubbock – Howard Johnson's
Kevin Cavanaugh - HOJO FB
Once upon a time, Howard Johnson's were a staple of the American highway. There were very few places in the US that didn't have a HOJO's somewhere nearby.
HOJO started out as a roadside ice cream stand that would eventually expand into restaurants and motor lodges. The restaurants were known for their tendersweet clams and 28 flavors of ice cream, including:
For a more comprehensive history of Howard Johnson's, you can visit
HoJoLand.com.
What a lot of people don't know was that Lubbock did have an old school Howard Johnson's with the restaurant. But like most things, it was lost to time and the construction of I-27.
The Lubbock location was at 6011 Ave. H at the old Traffic Circle. The I-27 construction project cause Lubbock to lose A LOT of businesses, including the old school HOJO.
Of course, there's a nice new location on I-27, but it doesn't have that same old-school feel to it. As of this writing, there are no more Howard Johnson's Restaurants left anywhere in the US.
I only vaguely remember Howard Johnson's due to being very young when it was torn down. It's a shame none exist anymore; that Fruit Salad ice cream sounds interesting.