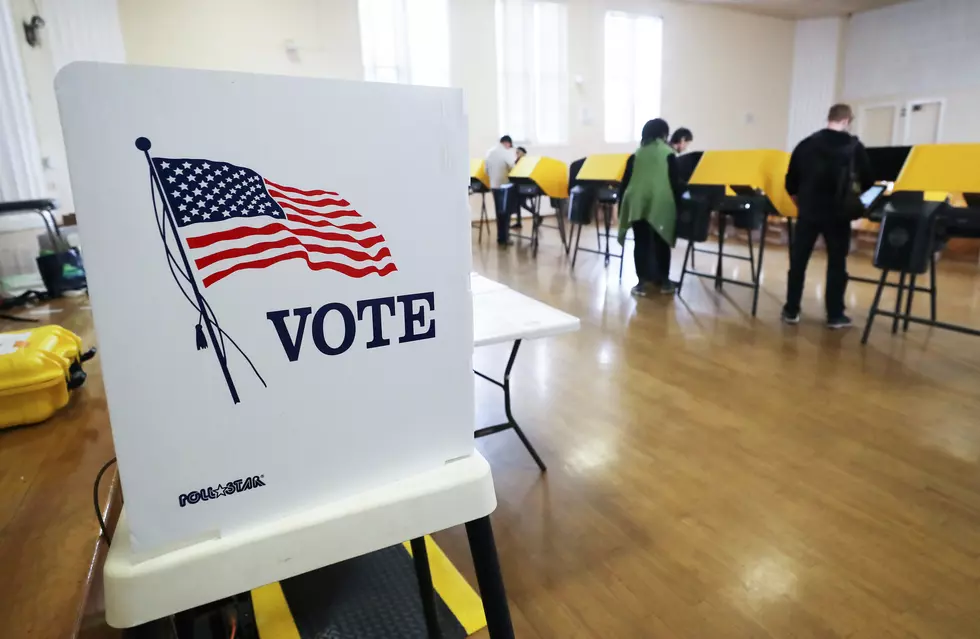 November 2nd, 2021 Election Results for Lubbock, New Deal ISD, Smyer & State Constitutional Amendments
Mario Tama/Getty Images
On Election Day, November 2nd, voters went to the polls to decide on multiple local propositions, bonds, and state constitutional amendments.
---
Lubbock voters decided to not pass the Lubbock roads bond with 54 percent against and 45 percent for. The nearly $175 million in a general obligation bond to fund street improvement projects across the city, mainly on Broadway, failed.
---
Lubbock County voters did approve a property tax hike to raise Lubbock County Sheriff's Office salaries by a 57 percent to 42 percent vote. The tax rate will increase property taxes about 36 cents per $100 dollar evaluation, which is approximately two cents and end up to costing around $65 a year for the average Lubbock homeowner.
This is expected to increase the starting salary for LCSO deputies by around $8,000 to $49,000, compared to the Lubbock Police Department's starting pay of $60,000.
---
Meanwhile, New Deal ISD Voters passed their $48.5 million bond by a 61 percent to 39 vote. Their bond would slightly increase property taxes to build improvements for New Deal ISD. In the end, property taxes would be over $28 a month, or $340 a year, for the owner of a $100,000 home.
Proposed projects for New Deal ISD include the demolition and re-building of the existing elementary and middle school, as well as the band hall and transportation facility. Then the construction of a brand-new band hall, cafeteria, auditorium, and competition gym/athletic complex. Also baseball/softball renovations will be done and updates to the high school security system will be completed.
---
Also a special election in Smyer regarding the legal sale of malt beverages and wine passed with 88 percent for and 12 percent against.
---
Lastly all 8 state constitutional amendments on the ballot passed.
Proposition 1 - Charitable Raffles at Rodeo - 84 percent for, 16 percent against
Proposition 2 - County Finance of Transportation - 63 percent for, 37 percent against
Proposition 3 - Religious Services Amendment - 62 percent for, 38 percent against
Proposition 4 - Judge Requirements - 59 percent for, 41 percent against
Proposition 5 - Judicial Candidates - 59 percent for, 41 percent against
Proposition 6 - Assisted Living Visitation - 88 percent for, 12 percent against
Proposition 7 - Homestead Tax Limit Disable Spouse - 87 percent for, 13 percent against
Proposition 8 - Armed Services Homestead Tax - 88 percent for, 12 percent against
10 Highest Appreciating Neighborhoods in Lubbock Since 2000
Here are the 10 highest appreciating neighborhoods in Lubbock since 2000, according to
Neighborhood Scout
.
Throwback: See Texas Tech in 1947
Remembering the Lubbock Municipal Coliseum