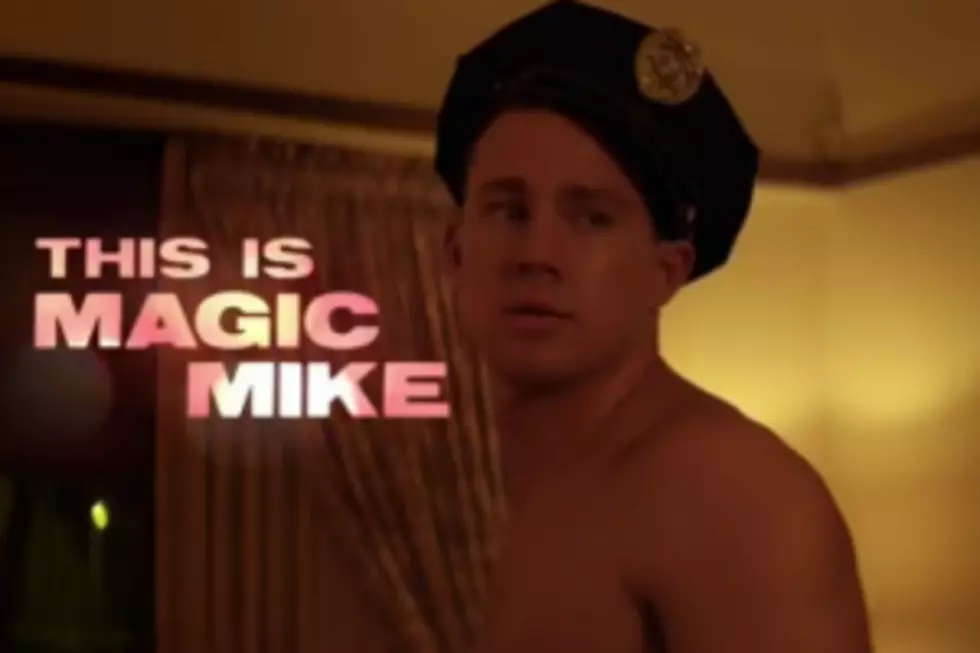 Movies This Weekend? Channing Tatum Strips, and the First Movie From Seth MacFarlane [VIDEO]
Channing Tatum and the boys of "Magic Mike" are not the only thing going on at the movies this weekend. It may seem like it but no.
---
Mark Wahlberg plays a guy who wished his teddy bear could talk when he was little and actually got his wish. But now they're both grown up, and his foul-mouthed bear is causing trouble with his new girlfriend so 'Ted' has to move out on his own.
It's the first movie from Seth MacFarlane, the guy behind "Family Guy", who also does the voice of Ted. Mila Kunis is the girlfriend.

---
"Tyler Perry's Madea's Witness Protection" (PG-13)
Eugene Levy enters witness protection with his wife, mother, and two kids after his firm is caught laundering money for the mob, and they all end up at Madea's house. Denise Richards plays his trophy wife, and Doris Roberts is his senile mother.
The cast also includes Romeo, Marla Gibbs from "The Jeffersons", John Amos from "Good Times" and, of course, Tyler Perry as Madea, Joe and nephew Brian.
Channing Tatum's stripping movie is based on the TRUE story of his brief stint as a male stripper before he was famous. But he doesn't play himself, Alex Pettyfer from "I Am Number Four" does. Channing plays his mentor . . . Magic Mike.
Matthew McConaughey is the club owner, and he gets up on stage to dance too. The other strippers are Joe Manganiello from "True Blood", Adam Rodriguez from "CSI: Miami", Matt Bomer from "White Collar", and rassler Kevin Nash as Tarzan.
Olivia Munn, and Lisa Marie Presley's daughter Riley Keough are in it too.

---
"People Like Us" (PG-13)
Chris Pine finds out that his dad's final wish was for him to deliver $150,000 in cash to a 30-year-old sister he never knew he had. But he forms a relationship with her and her son before telling them who he really is.
Elizabeth Banks plays the sister, Olivia Wilde is his girlfriend, and Michelle Pfieffer plays his mom.

---