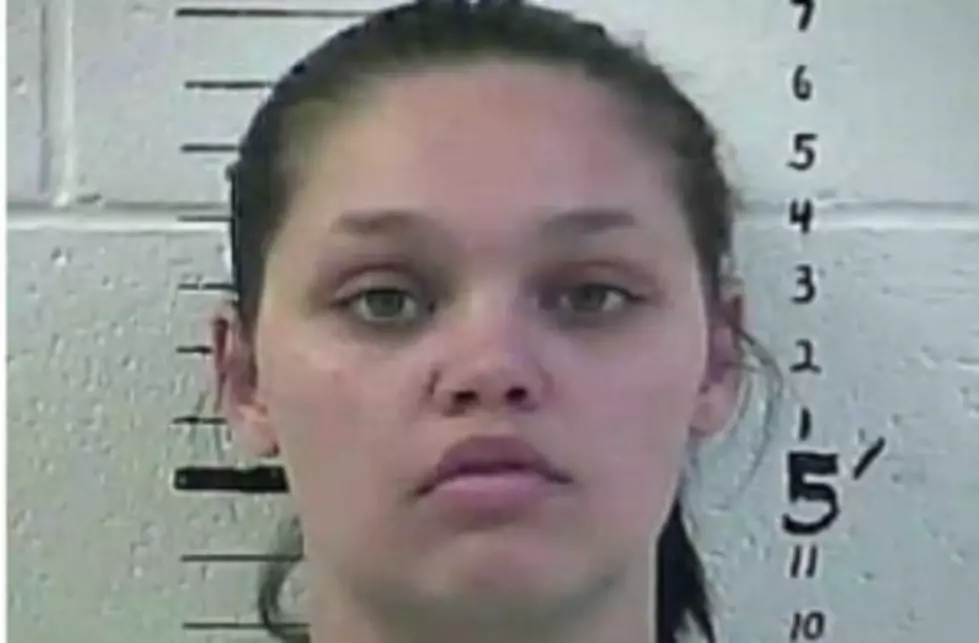 Mother Arrested for Trying to Sell Her 4-Month-Old Son
Hancock County Sheriff's Office
Okay there are times that we should totally revert to the early days of man and exact revenge for some of the crimes that people commit.  by all means, string them up in town square and let the mob have at them.
Take Bobbi Joe for example. This Mississippi girl has been accused of trying to sell her baby over the Internet. Bobbie Jo Stojic, 23, is accused of offering to sell her 4-month-old son for $5,000 to a woman she met online.
Stojic was reportedly looking on Craigslist for baby clothing when she started communicating with another woman. Allegedly Bobbi Joe mentioned that she was worried about getting kicked out of her house.
The woman tried to council the young lady on some resources she might try and,before she knew it, Bobbi Joe sent a text offering to sell the baby to the woman for $5,000, with $600 paid in advance.
The woman contacted authorities, who arrested Stojic and took the baby into custody. Stojic is looking at one felony charge of offering to sell a child and could face up to a decade in jail, as well as a $20,000 fine.