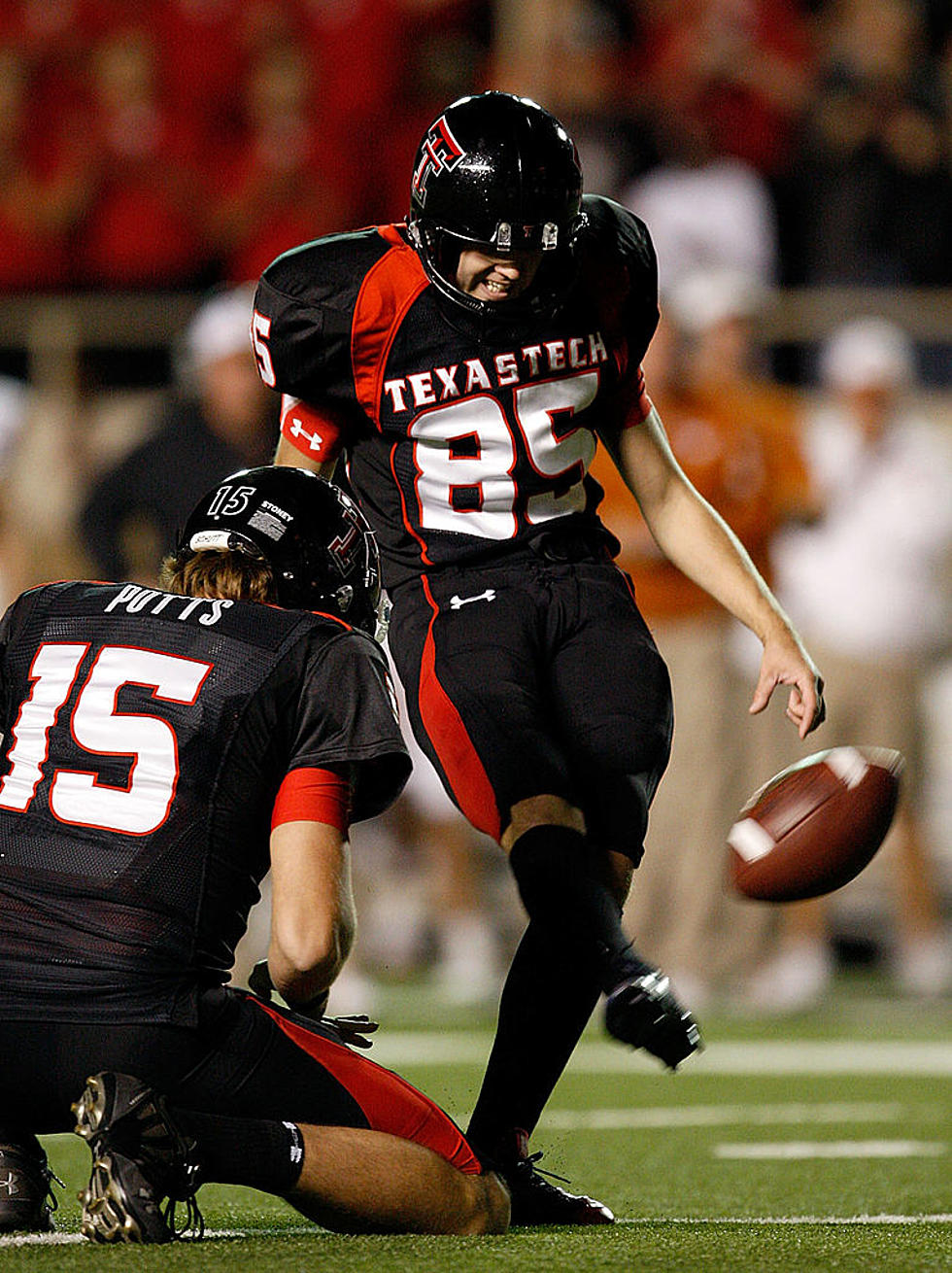 Mike Leach Is Trying To Recapture Some Lynnwood Kick for Rent Magic
(Photo by Jamie Squire/Getty Images)
The Mississippi State Bulldogs lost a heartbreaker to the Arkansas Razorbacks this weekend after a dramatic finish that featured the Mississippi State backup kicker missing the team's third field goal of the evening. The 31-28 loss was just the latest game this season where the team had missed three field goals in a contest. The latest one just hurt more because it resulted in a loss.
Mike Leach had seen enough.
In the days since Leach opened the call to come to try out to kick, more than 40 kickers took him up on the offer. They won't be available against Auburn this weekend though. "We've got to get their paperwork and all that stuff, and they have to be approved," Leach told the Clarion Journal. "And we haven't seen them yet, so I'm sure it'll come in all shapes and sizes."
This is certainly not out of the ordinary for Leach and his specialists. Many remember the kicker Matt Williams who was discovered at Texas Tech kicking for rent at Lynwood Townhomes during a Texas Tech home game at the Jones in 2008. If you're unfamiliar with Williams's story, or the 2008 football team at Texas Tech, both were pretty good.
Here's a deeper dive into Williams and that wild ride from David Collier and his Legends of the Game series.
I don't know if Leach will find a new kicker during the tryouts this week but I'd venture to say they won't be as important as Matt Williams was who helped the Red Raiders get to an 11-1 season by going 33 for 33 on PAT attempts and nailing two field goals in the infamous 2008 victory over the Texas Longhorns.
27 Best and Worst Texas Tech Football Uniforms Since 2000