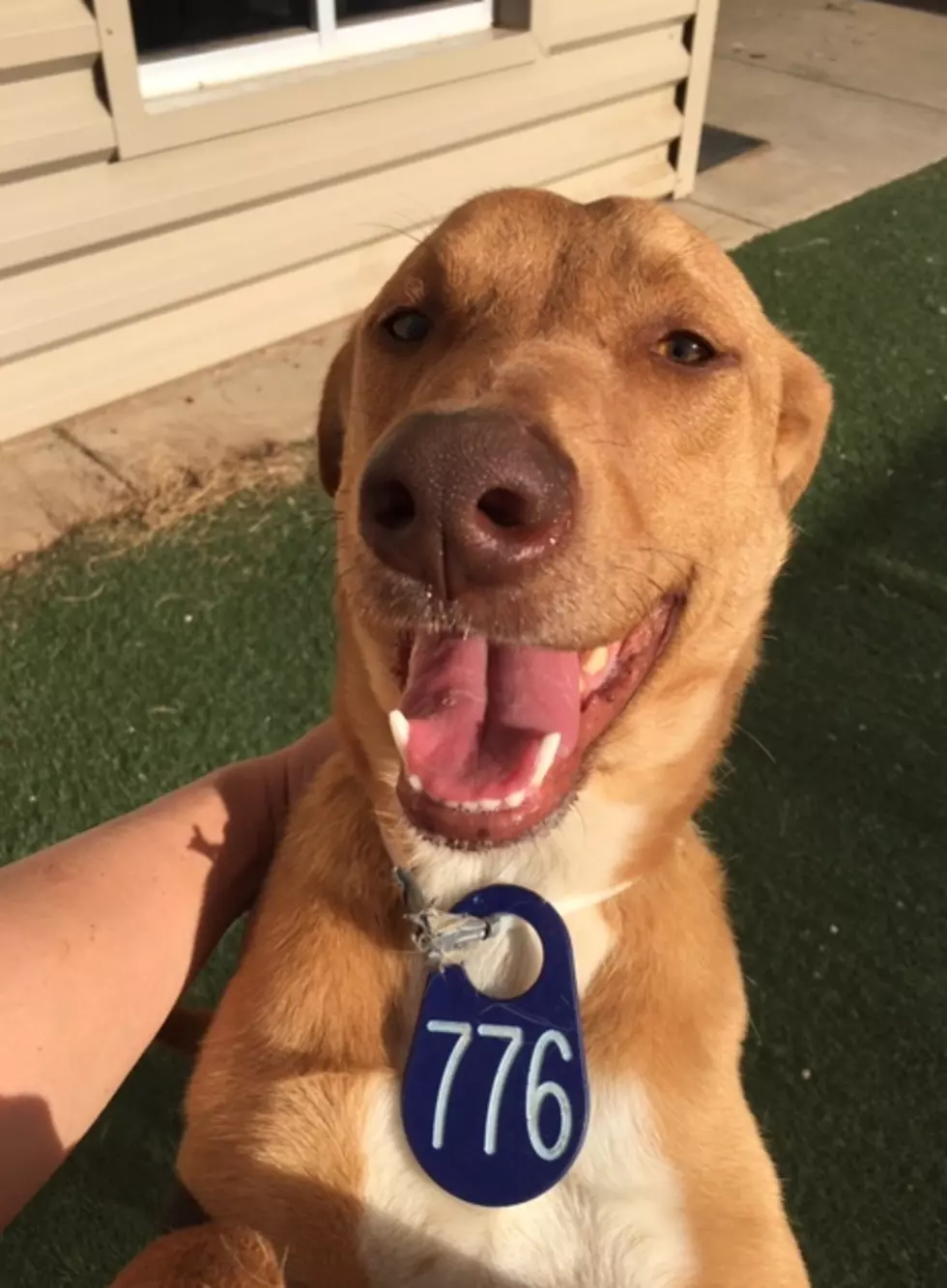 Meet Luna, Your Awesome Adoptable Dog of the Week!
Photo courtesy: Shannon, Lubbock Animal Services
Meet Luna, your Awesome Adoptable Dog of the Week this week. She's 2 years old, a sweet girl who is adoptable and looking for a forever home.
Shannon at Lubbock Animal Services shared Luna's story with us:
Luna was originally a stray in April of last year. She is about 2 years old and a Catahoula mix. Luna has been adopted and returned twice. She was returned the first time due to a relationship split in the first home and most recently because the adopter was moving and could not take her with them. She is a very smart girl and gets bored quite easily. She needs guidance, training and an owner that has the patience for her breed. When Luna was originally with us she was my go to dog to take to schools and daycares. She has a sweet and gentle disposition and with the proper training I believe she has the potential to be a service dog. She gets along with all dogs and hasn't met a stranger. Luna needs a huge yard to run in and lots of love, maybe from a sweet family with kid she could play with.

 
With more than 400 dogs that currently need homes at Lubbock Animal Services, we hope that sharing some of the special do's here will help find them a perfect home. As a bonus, our Awesome Adoptable Dog of the Week is available for a free adoption. So why not stop into Lubbock Animal Services to meet Luna? She could be just the new best friend you've been wanting -- and needing -- in your life.
Lubbock Animal Services is located at 3323 Southeast Loop 289 in Lubbock. You can call them at 806-775-2057.
Did you know having a pet has amazing life benefits? They help relieve stress, raise happier children, help your social life and are even good for your heart ! You can follow this link for more about how pets are good for your life.