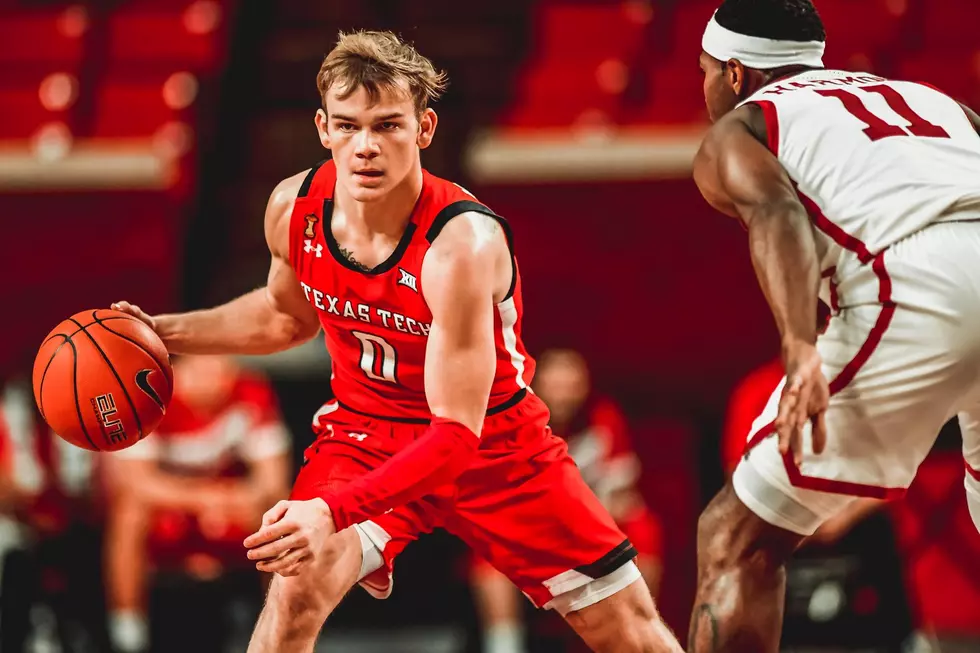 Mac McClung Declares for the NBA Draft
Texas Tech Athletics
The fallout from Chris Beard's decision to leave Texas Tech continues.
Sunday afternoon (April 11th), another player announced they are leaving the Texas Tech Red Raider Basketball team.
Mac McClung will declare for the NBA Draft while retaining his college eligibility. He also entered the NCAA Transfer Portal. Those two steps all but guarantee that McClung has played his final game for the Red Raiders.
McClung played the 2020-21 season as a junior, following two collegiate seasons at Georgetown. In his only season at Texas Tech, McClung led the Red Raiders in scoring at 15.5 points per game. He was named the Big 12 Conference Newcomer of the Year and made the All-Big 12 Second Team.
In a story about his decision, Texas Tech Athletics noted that, "McClung joins TTU sophomore Terrence Shannon, Jr. as players who are going to go through the NBA Draft process where under NCAA rules, they can be evaluated, receive feedback but still return to school if they decide to. The deadline to withdraw is Monday, July 19."
A Brief History of Texas Tech Men's Basketball in the NCAA Tournament
PEEK INSIDE: Derek Jeter is Selling His Stunning Hudson Valley Lakeside Castle For Discounted Price