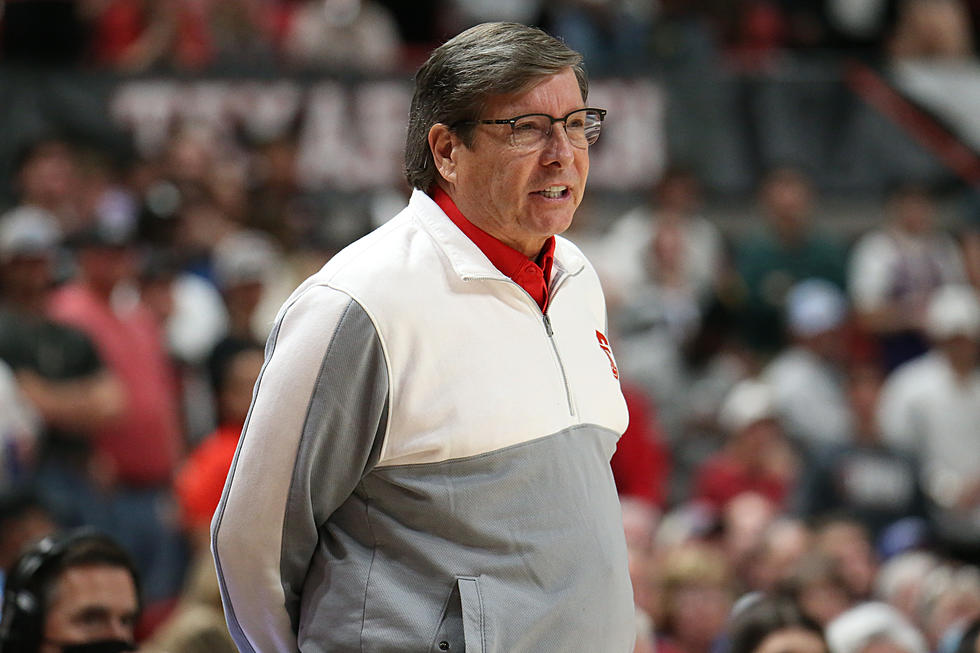 This Is Only the Beginning for Coach Adams and Texas Tech Basketball
Paul Roberts, KKAM.com
After a tough game, Texas Tech unfortunately lost to Duke Thursday night during their Sweet 16 matchup in the NCAA Tournament. While it's a sad moment for our team, Head Coach Mark Adams and fans alike have to keep in mind how amazing our boys are and how hard they worked this season.
Many people really viewed Texas Tech as the team to beat this season, which is a drastic change from 2019 when it felt like every announcer was saying Tech only made it as far as they did because they were 'lucky' that season. However, Texas Tech fans know the truth about our journey over the past few years.
Our staff and players have worked incredibly hard to get to where they are now. Just because we were the underdog in 2019 doesn't dismiss the level of skill our boys play at. Now after showing their worth, our team is respected for its incredible effort and talent.
Yes, we lost the game, but if you were watching the same game as me then you know just how hard the Red Raiders fought till the end. There's no doubt in my mind that our team will continue to grow, especially under Coach Adams' guidance.
You can tell just how much Adams loves those boys and puts every fiber of his being into them and Texas Tech. You can see it in the pep talk he gave the team at halftime during their game against Notre Dame that got them into the Sweet 16 matchup. Our team is bound for greatness and we know that Coach Adams will continue to bring our team to its highest potential.
Last night's game might mean the end of this season, but with the leadership of Coach Adams and the rest of Texas Tech's amazing athletics staff, we have a bright future ahead of us.
Texas Tech Basketball beats Notre Dame to go the Sweet 16
Texas Tech Loses in Sweet 16 to Duke