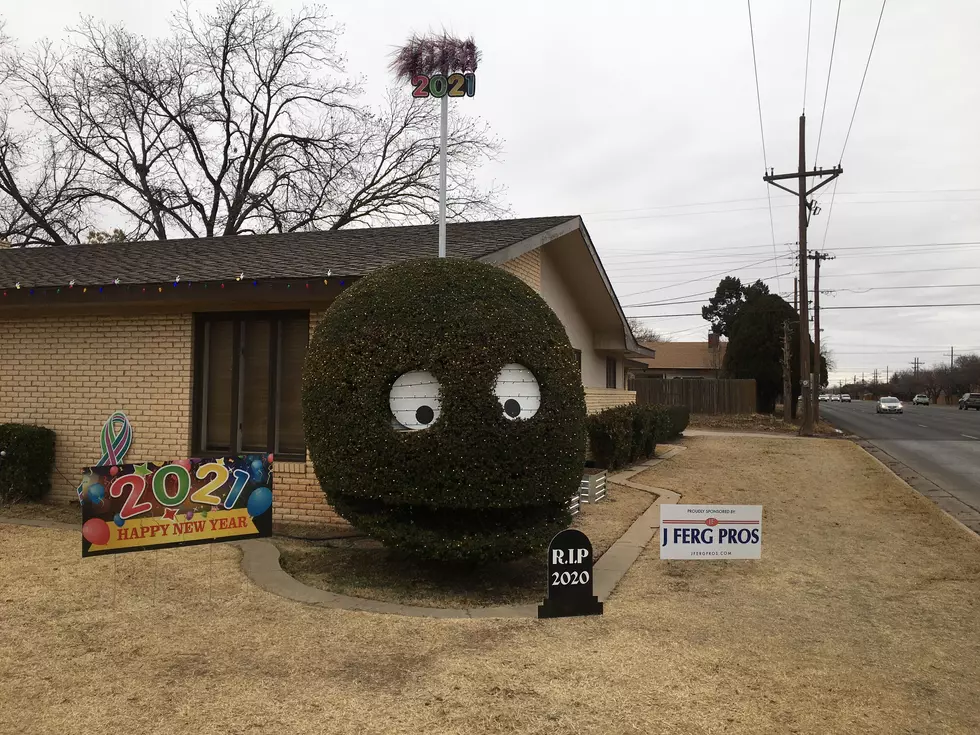 Lubbock's Smiling Bush Gets Transformed Into New Year's Eve Ball
Amber Massoud
Lubbock's Smiling Bush rang in the new year in style thanks to the folks at Lawn Pros and the incredible home owner that shares her very fun plant with our community.
Smiling Bush's latest costume is of the iconic Times Square Ball that has dropped every New Year since 1907. New Year's is a such a fantastic holiday, and I love the spirit of starting things anew as we begin the year. We could all use more of that hopeful feeling.
I actually spotted the amazing landscapers as the began work on Smiling Bush for this month's theme and was excited for the surprise of what SB would be wearing next. I did have a small moment of worry after seeing SB "undressed" that it might have been just plain this month. Instead, we have a fun and festive concept once again.
What will Smiling Bush be for February? I suspect it might have something to do with Valentine's Day, but Lawn Pros has been delightfully surprising me every month. I hope this tradition continues forever, although I do recognize the expense, time and skill that's dedicated to this project every month.
I'm so grateful that Lawn Pros has continued to do this for us. I'm a sentimental, sappy nerd, and Smiling Bush constantly makes me smile. I know many other Lubbockites feel the same way.
Enter your number to get our free mobile app
Lubbock's Smiling Bush As Michelangelo From 'Teenage Mutant Ninja Turtles'