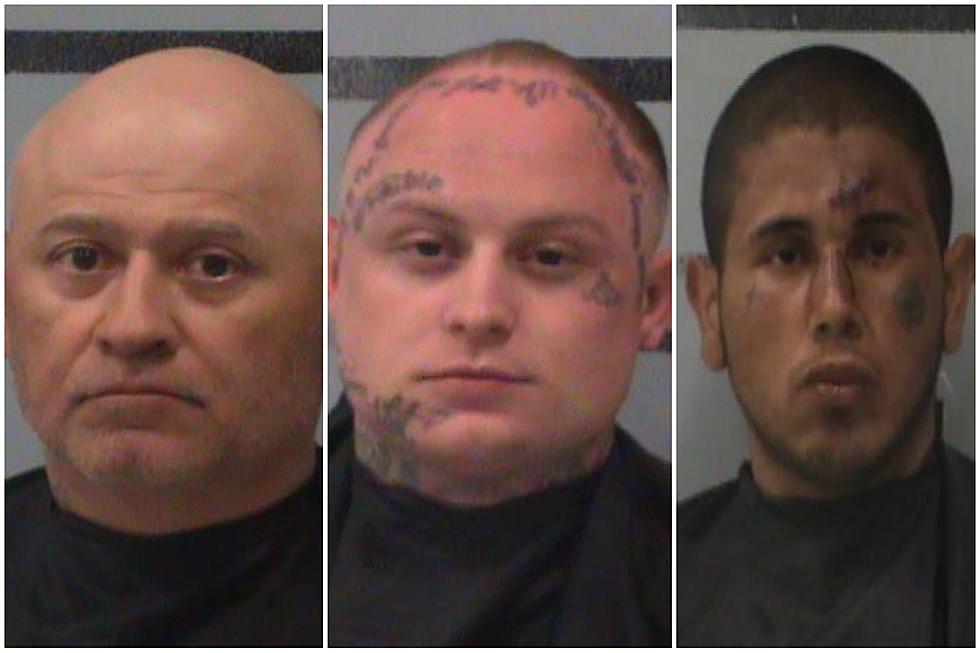 Lubbock's Mugshot Monday: 46 People Celebrate Easter at the County Detention Center
Lubbock County Detention Center
Happy day after Easter where the candy is half off and hopefully no one is suffering from any kind of concussion or head trauma from all the cascarones we talked about. If you were too busy to get all your news and information this past week then here are some things you might have missed while dying eggs.
Just in time for the Easter Holiday one of the disc jockeys from our sister station came across some delicious, I mean malicious, looking birds. This group seemed to be lost and a few months shy of November but maybe it was a sign to get your grub on now. I don't think it's turkey season just yet but it is the season where if your are too turkey to roll with the tough girls then you need to stay home. Lubbock's roller derby is coming back and packing a big punch this time around. I have always wanted to experience the sport so I might go and watch some of the toughest women in the Hub City, you should too.
We talked about the tough women but lets talk about one man who was labelled as the weakest man in town. We recently wrote about a Lubbock man who stole from a local business, Blazing Bouncers, and used his kids as a distraction which is just the saddest thing a person could do. I would never leave my kids to play with his kids if he was the adult in charge, he might even throw them in the deep end of the pool. Luckily, Lubbock has a few options when it comes to pools this Summer so that encounter might be very rare, especially since I don't have kids.
These 46 mugshots are of people who were arrested during the week of April 3 - April 9, 2023 and held in the Lubbock County Detention Center. Everyone featured is innocent until proven guilty and have only been charged with at least one felony, be it State Jail Felony, Third Degree Felony, Second Degree Felony, First Degree Felony, a Capital Felony or were arrested and held on a Fugitive Warrant or Detainer, a United States Marshall Remand, or Immigration Customs Enforcement Detainer.
Lubbock's Mugshot Monday: (April 3 - April 9, 2023)
46 People Celebrate Easter at the Lubbock County Detention Center
These Girls From Texas Went Missing In March
25 Girls from Texas who went missing in March are still missing as of April 10, 2023. These girls are from all across the State of Texas. Girls went missing from Dallas, San Antonio, Amarillo, Hockley, Houston, Odessa, and other cities across the state. They also range in age from 2 years old to 17. Please look through the pictures and see if you recognize anyone. Let's bring these girls home to their families.
39 Kids From Texas Went Missing In March, Let's Bring Them Home!
These children from across Texas went missing in March. Please look through the pictures and share with your friends on social media. Let's bring these kids back home.