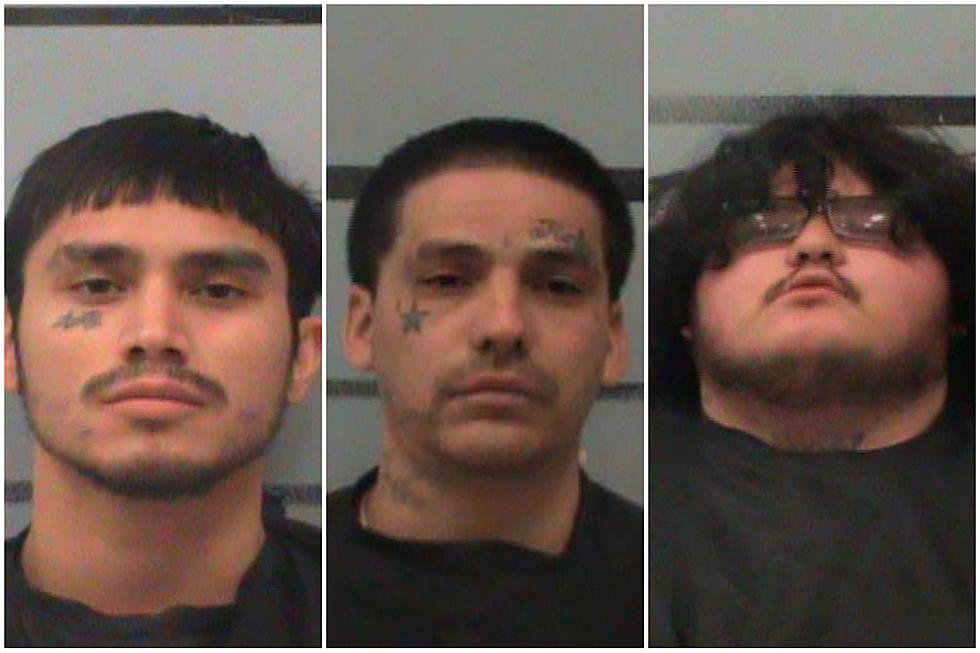 Lubbock's Mugshot Monday: 46 Arrested Valentines Week and One Top Wanted Texas Fugitive
via Lubbock County Detention Center
We are starting the week off with a bang as the sky is dirt brown but we will be taking a look at what you might have missed if you were in the Lubbock County Detention Center. Valentines day was last week which means that if you missed the day then you might as well add the Lubbock County Detention Center to that list of places not to go on a date.
You can plan ahead for next year and try Mi Linda Michoacana's newest location, which is set to open towards the end of March. They do have great food and there will not be any slander of any Texas based fooderies, unlike some particular YouTube sensations that felt the need to disrespect Whataburger. Unthinkable.
Texas food may not have gotten an 100 percent but it seems that Texas schools have also not gotten such a great grade. Out of the 50 states Texas ranked in the 40's which did leave some concerns on how we need to improve. Governor Greg Abbott spoke on schools, specifically school choice, during his State of the State address along with Immigration and Fentanyl. From the looks of it we should really focus on other things going on in schools along with paying teachers more. That's why they can't afford those cute vests from the 90's that all our teachers wore.
These 46 mugshots are of people who were arrested during the week of February 13 - February 19, 2023 and held in the Lubbock County Detention Center. Everyone featured is innocent until proven guilty and have only been charged with at least one felony, be it State Jail Felony, Third Degree Felony, Second Degree Felony, First Degree Felony, a Capital Felony or were arrested and held on a Fugitive Warrant or Detainer, a United States Marshall Remand, or Immigration Customs Enforcement Detainer.
Lubbock's Mugshot Monday: (February 13 - February 19, 2023)
46 mugshots of people arrested and held in the Lubbock County Detention Center the week of February 13 - February 19, 2023.
5 Real Life Zombies; Animals That Live After Death
6 Foods That Might Be Hard to Find in Grocery Stores in 2023
These six foods could be either hard to find or much more expensive in grocery stores in 2023. According to eathisnotthat.com, these foods are facing a short supply.