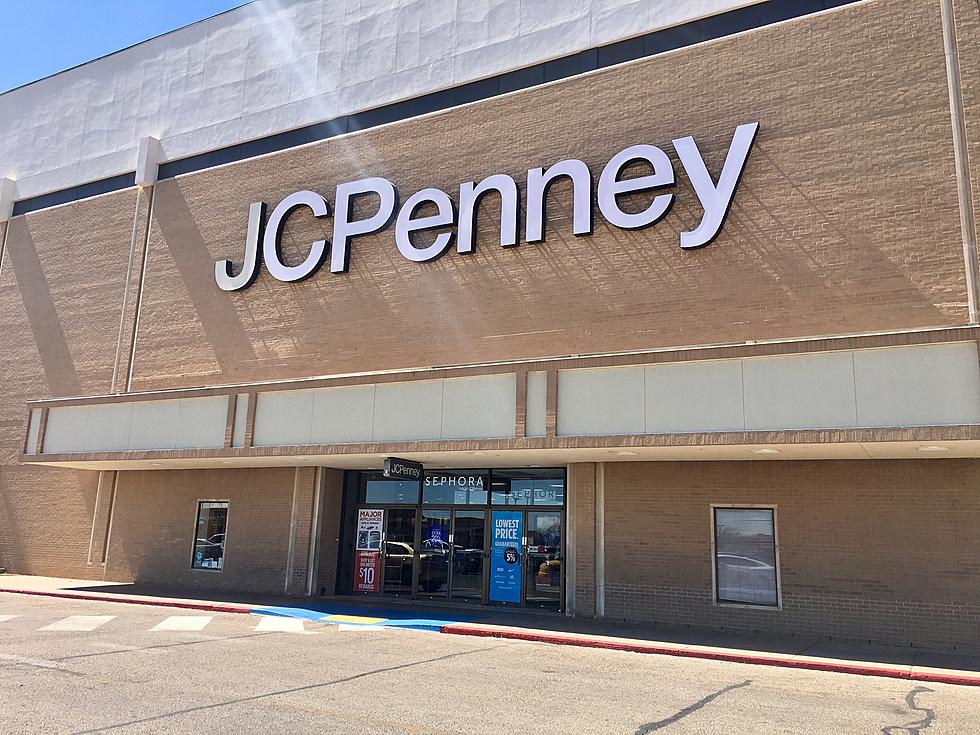 JCPenney at South Plains Mall to Remain Open Despite Company's Bankruptcy
Justin Massoud, Townsquare Media Lubbock
Enter your number to get our free mobile app
Lubbock's JCPenney store at the South Plains Mall will be one of the fortunate stores designated to stay open during the company-wide bankruptcy.
According to CBS News, seven JCPenney stores in Texas, unfortunately, will be shuttered. A total of 242 stores are due to be closed by this fall, with 154 stores set for closure so far.
The coronavirus pandemic has been blamed for the Chapter 11 Bankruptcy filed by JCPenney. They hope to turn around from this and come back from this bankruptcy stronger than before.
JCPenney has been around for 118 years and has more than 800 stores. Their sales have been struggling in recent years according to reports, and the forced shutdown due to COVID-19 was more than they could apparently bear.
The other Texas stores due to close are:
Timber Creek Crossing in Dallas
Crossroads Mall in Greenville
West Hills Mall in Huntsville
Music City Mall in Lewisville
Lufkin Shopping Center in Lufkin
Palestine Mall in Palestine
Mirabeau Square in Paris
These stores are set to have going-out-of-business sales beginning June 12th, 2020.
This list only announces 154 stores, so with additional store closures due to be announced in the fall, we can only hope that Lubbock's store will not be shuttered.
After so many years of service, it's hard to imagine losing JCPenney. They employ hundreds of people, and many of us grew up with this popular, dependable store. We've always been able to count on them for affordable shopping and a wide variety of everything all under one roof. We hope they will pull through and turn around from this hardship.
Iconic Lubbock Businesses That Have Closed Over the Years
P.E.T.S. Clinic Opens in Lubbock, Texas