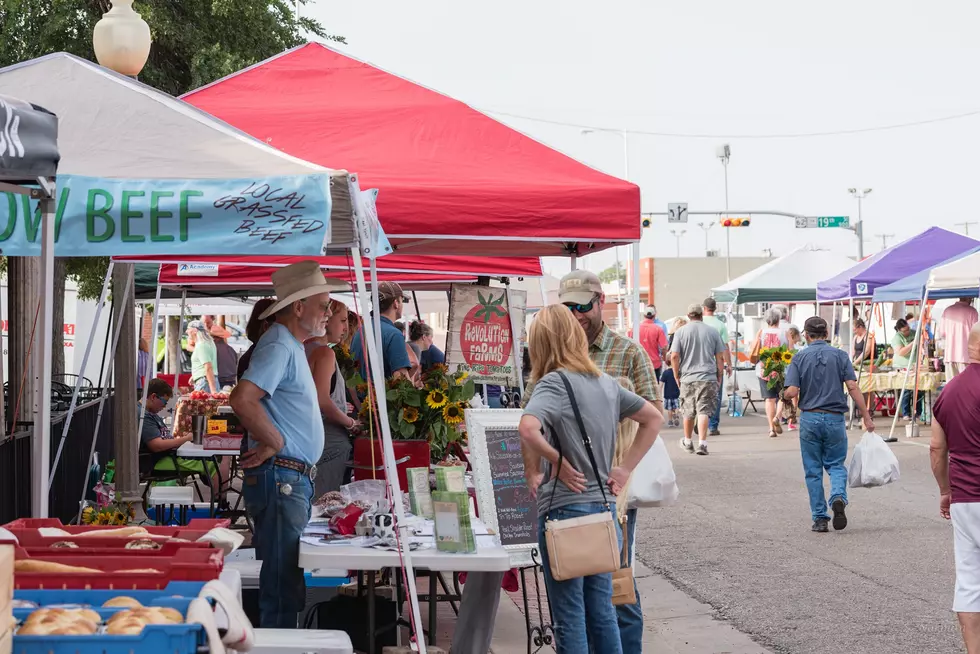 Lubbock Last-Minute Plans: Farmers Markets, Dancing, and More
Lubbock Downtown Farmers Market Facebook
The weekend is here, and so are your last-minute plans. Let's dive right in! 
Friday:
If you are looking for a cozy night with your friends and family, Friday is a great night to do so.  
Stars and Strips Drive-In theatre is hosting a double feature of The Super Mario Bros. Movie + Guardians of the Galaxy Vol. 3. They are also showing Fast X + the Covenant and The Little Mermaid + Rally Road Racers. Hopefully the rain clears up enough to have a nice and dry experience.  
You can also catch a variety of live music at places like Adventure Park, Sanctuary Bar & Café, Cotton Court Hotel, Triple J Chophouse Brewery, and more.  
Two other Friday events include The Road to 209 Summer Celebration at the Chick-fil-A at 82nd and University, and Crafternoons at the Hodges community center.  
Saturday:
Saturday is a big day for farmer's market lovers as the Wolfforth Farmers Market will take place as usual, plus the Lubbock Downtown Farmer's Market makes its return in their new location by LHUCA. You can also check out Junk Fest at Wild West Vintage Decor.
You can also check out Living History Saturdays at the National Ranching Heritage Center, Wild Honey Hats grand opening, Tai Chi in Galleries at LHUCA, and a Young Writers Workshop at Wild Lark Books. You can then wrap up your day with a Bachata dance Lesson with Social Dance Lubbock and the YWCA Sun 'n Fun.  
Sunday:
Last, but certainly not least, we have a food truck festival happening at Aldersgate Church this Sunday.  
13 Restaurants in Lubbock That Always Serve Breakfast
For those times you are craving breakfast food and it's past 11, here are some places in Lubbock that always serve breakfast.
Places to Get Shaved Ice in Lubbock
Here are some places you can get shaved ice in Lubbock to beat the Texas heat.
16 Must-Have Texas Themed Summer Goodies
Here are some great Texas-themed summer goodies available on Amazon.com.