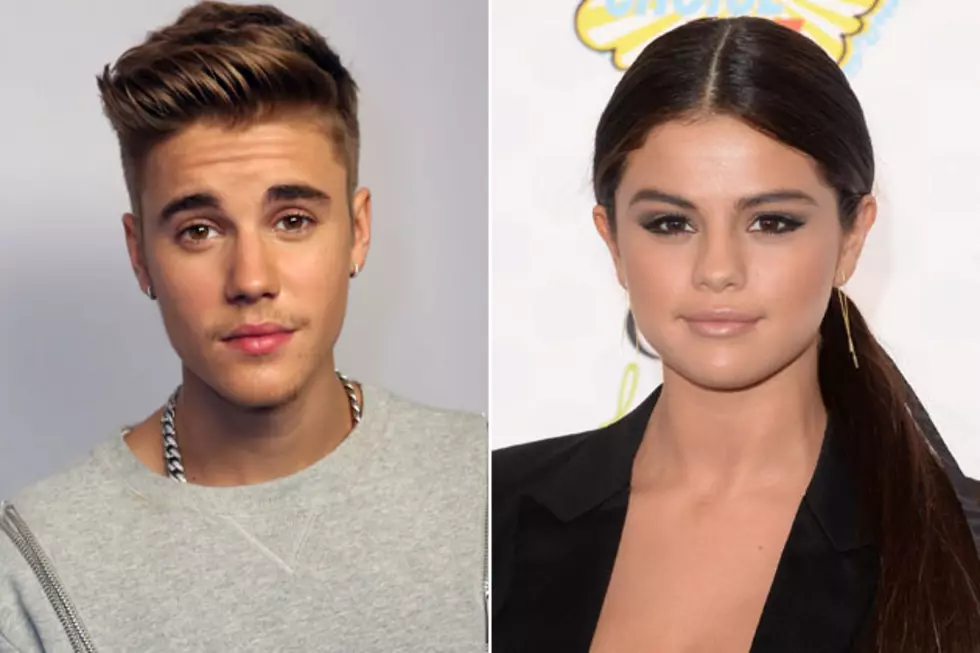 Justin Bieber and Selena Gomez Back Together – Again?! [PHOTOS]
Ari Perilstein / Jason Merritt, Getty Images
Justin Bieber and Selena Gomez fans might have thought the couple were finished for good, but never say never! (Get it?) It seems like there's been yet another reunion for these lovebirds.
It's the Biebs who caused a stir amongst Jelena fans this time, after he posted (then deleted) a photo of himself and his on-again, off-again gal on Instagram on Thursday afternoon (Aug. 14). The pic shows Bieber in a red beanie being kissed by a brunette that he's carrying bridal-style. Comments immediately began to pour in on Insta, with fans going back and forth trying to determine if the half-hidden girl is Selena, Kendall Jenner or a third, mysterious person.
The caption for the photo, "Right now everything is a blur," didn't give away the answer either, of course!
It seems those claiming Sel were spot on, though, because a friend of Selena's posted a photo from today that features the singer in black leggings and the same hat as in Justin's photo.
There were also rumors spreading on Twitter that the couple were spotted at Bible study, though there's no photographic evidence. But they have been know to get spiritual together in the past!
PopCrushers + Jelena fans, are you thrilled to see Justin and Selena back in each other's arms once again?
Aww! Check Out Justin Bieber's Cutest Baby + Childhood Pics