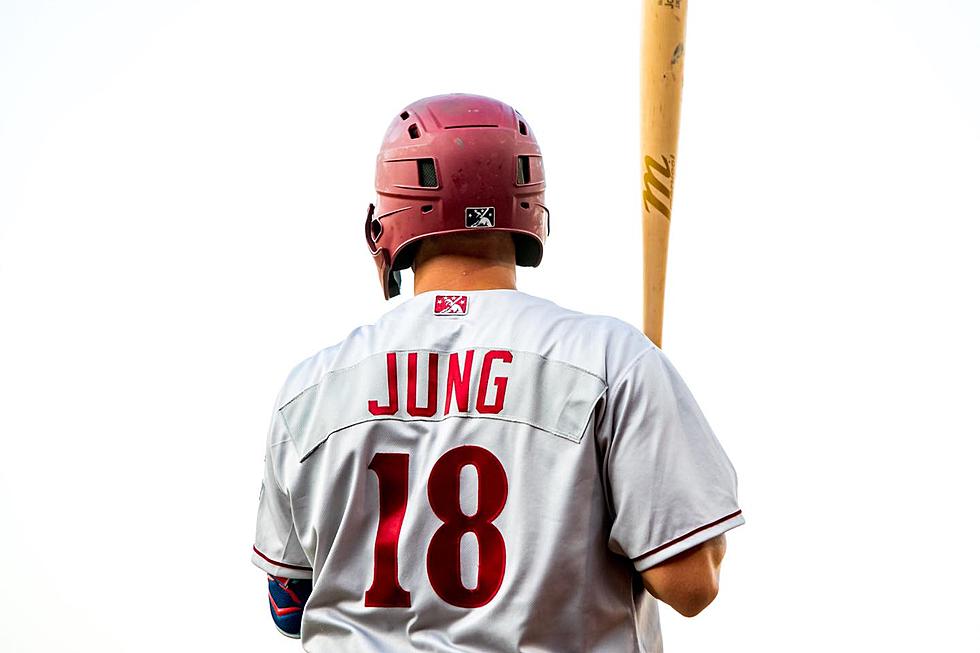 Josh Jung Wraps Up Sod Poodles Series Sunday Night
John E Moore III
The former Red Raider has been in Amarillo the past week hitting the cover off of the baseball, in many different ways.
On Saturday night, Josh Jung gave the RoughRiders the lead for good with an 8th inning RBI single up the middle, scoring Matt Whatley, and putting Frisco up 3-2.
On Friday, Jung got the scoring going with an RBI single in the first, but the team fell to the Sod Poodles 7-4.
In 30 games with the AA affiliate of the Texas Rangers, Jung is batting .311 with an on-base percentage of .381 and an OPS north of .900. He's got six home runs and 28 RBI in less than 120 at-bats and looks right at home against the professional pitchers at the AA Level.
Jung has absolutely felt the love in Amarillo too, returning to West Texas to play baseball for the first time since he was leading the Red Raiders to a Super Regional victory over the Oklahoma State Cowboys. The fans definitely came out for Jung.
Tonight, Sunday July 25th,  the Frisco RoughRiders will be in action against the Amarillo Sod Poodles in Amarillo at Hodgetown Stadium for the final time this series. If you're a Texas Tech fan and want to see Jung play locally, this might be your last chance to do so.
Jung is proving that he can play and play well at the professional level and the Texas Rangers have already called up a few young prospects and are in the midst of an 11-game losing streak coming out of the All-Star break. At this point, is it more important for the Rangers to develop Jung at the AA level until the RoughRiders win the AA Central league pennant, or should the big club make Jung suffer with the big boys.
It's a tough call, but Josh Jung is up for it.
Josh Jung and the Frisco RoughRiders play in Amarillo at HODGETOWN