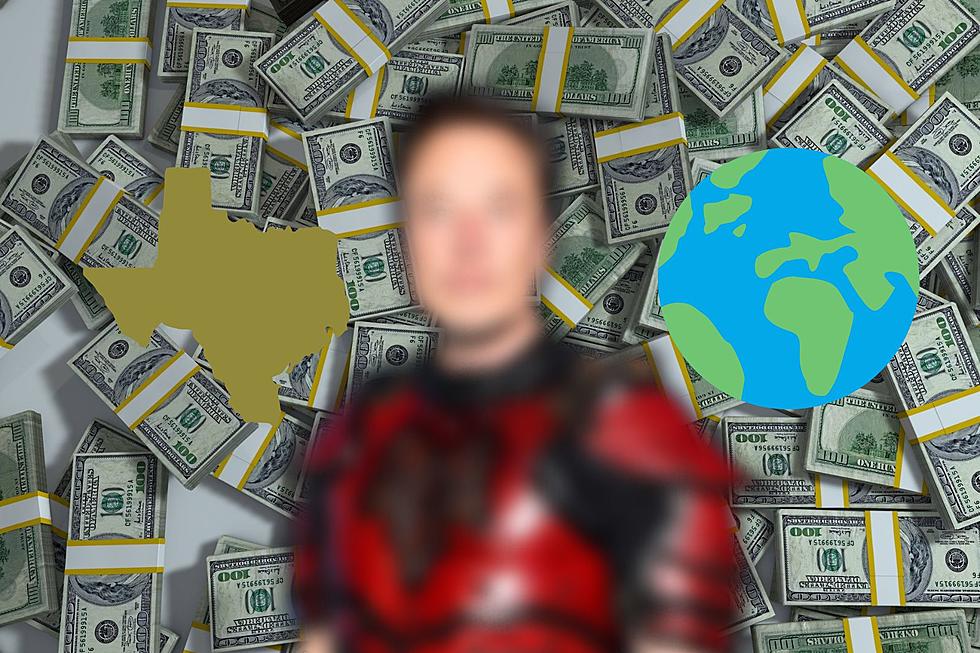 The Richest Person In Texas Is Also The Richest In The World
Canva
Who Has All The Money In The Lone Star State? More Than Likely, Its Somebody's That's Moved Here.
Its becoming America's worst kept secret that if you're wealthy, the "coasts" aren't where you want to be, so many a billionaire are making their way to Texas for several reasons but the main one is they get to keep more of their money.
The Forbes List Of The Richest People In Every State Recently Revealed That Texas Has 73 Billionaires.
Roughly 10 percent of the richest people of America in 2022 call Texas home (this is not accurate at all, I'm just guessing).
According to Forbes, Texas is now THIRD in the nation with the most billionaires. More than 60% of the 775 billionaires who reside in the U.S. live in California (179), New York (130), Texas (73) and Florida (92).
With A Net Worth Of $230 Billion Dollars, Elon Musk Is The Richest Texan And Man In The World.
Despite sinking more than $40 BILLION dollars on Twitter in what many considered to be a "hostile takeover, Musk is still sitting on A LOT OF MONEY according to Forbes.
Musk cofounded six companies, including electric car maker Tesla, rocket producer SpaceX and tunneling startup Boring Company. SpaceX, founded in 2002, is worth $127 billion after a funding round in May 2022; it quadrupled its value in three years.
Boring Company, which aims to defeat traffic, raised $675 million in April 2022 at a $5.7 billion valuation. Thanks to Musk, The Lone Star State is quickly becoming the home of billionaires.
Let's see who else got all the dough!
The Wealthiest People In Texas (2022)
These Are The Wealthiest People In Texas in 2022 according to Forbes.
The Most Expensive Home For Sale In Gun Barrel City, TX Is A Lakeside Beauty
Priced at just over $3 Million Dollars, this home "on deep open water" comes with everything you need to have fun on the lake.
The Top 10 Most Popular Texas Made Beers In 2022
Here's the best of the best Lone Star State made brews according to Spec's.