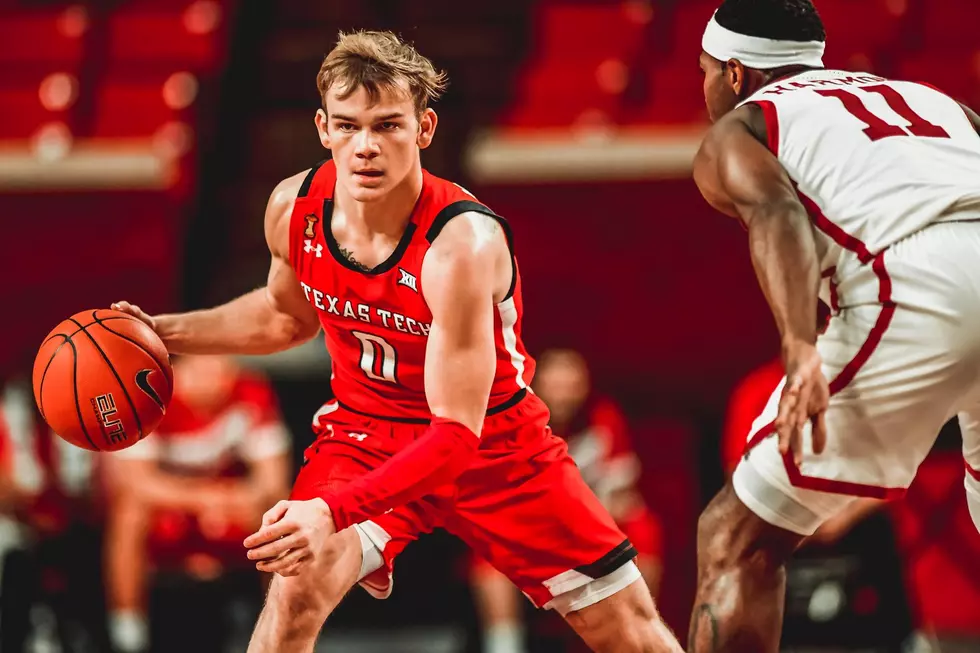 Former Red Raider Wins The NBA Slam Dunk Competition With Wild Show
Texas Tech Athletics
You may remember Mac McClung from a few years back.
McClung has the benefit of a somewhat odd name, which makes him memorable to people like me with only a marginal interest in sports. Mac played for the Red Raiders during the 20-21 season.
McClung is currently in the "G League" which I was not even away was a thing (sorry). Now, think about what you've read so far...this guy isn't even in the NBA proper, and he just won the NBA Slam Dunk Competition (okay, so the 76ers signed him to a two-week contract, but that seems more about meeting requirements to be in the competition).
Mac put on a clinic with some spectacular dunks that should get some more NBA eyeballs on him, or a least a look from someone like the Harlem Globetrotters. We are talking about some serious "new level" type action here. This is the type of action that even a non-sports fan has to marvel it.
Just in case you're not sure of what you're seeing, watch the reaction of the other basketball players in attendance. Watch the reaction of Jonathan Majors (Kang The Conquerer from Antman) and watch all the attendees spill out on the floor knowing they are part of a moment in history.
Before you watch this incredible highlight reel, I'd like to point out that Mac is just 6'2", while the average height in the NBA is 6'6". This guy is getting serious air to get up to the basket. Also, you have to watch every second, including the slow-motion replays to really see the subtleties of him defying gravity.
Texas Murder House Sells for $200,000
Would you buy a house knowing that an entire family was brutally murdered inside? This home, located at 711 Leaflet Lane in Spring, Texas, is where
a man executed six people in cold blood
and wounded one.
10 Fun Facts About The Oldest Town In Texas