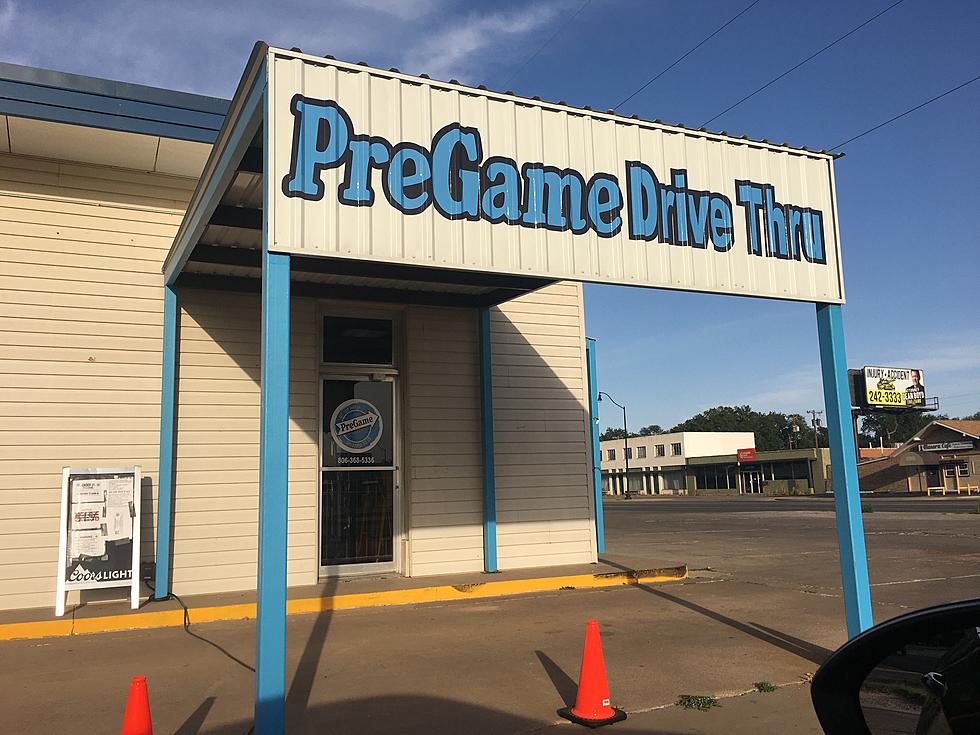 It's a Big Deal: A Lubbock Original Called PreGame Is Now Open [Gallery]
photo Jan M. Townsquare Media
Enter your number to get our free mobile app
A brand new place called PreGame has just opened at 2668 34th Street, on the corner of 34th and Boston. We took a tour you won't want to miss.
Owned by a husband and wife, both Texas Tech alumni, the teams know what Lubbock wants and they're bringing it with the PreGame to end all pregames.
This is a place you can catch your PreGame drinks on the fly with their awesome drive-thru. It's also a place you can see some of the coolest artwork in town. That's some serious PreGame.
Fresh daiquiris to go? Yes, they will whip up one of their delicious flavorful daiquiris for you to take on the go. They seal it tight and make it suitable for travel.
Want a draft beer to go? No problem. With something like 20 amazing taps to pull from, the wow factor is definitely here and ready for the road.
These guys have pulled out all the stops, and sizzle is what's factored in when you step inside. Can you say 'mind blown' in a variety of colors? Beyond stunning original street art, courtesy of the one and only Lubbock artist Joey Martinez, has this place rockin' a whole new level of cool, Texas Tech-style.
So while you can definitely hit the drive-thru for everything, including just snagging a 6-pack, you're going to also want to find a chance to step inside some time and chill with the awesome ambiance and the great team working hard to make all of this possible. These guys know their stuff; they're on their A-game.
A great big congratulations to Shawn Cannon, his wife and their team on a tremendous and original new concept. Lubbock's Pregame has never looked like this before. You can visit their website for all the awesome details.
Lubbock's New Drive-Thru Alcohol Store Opens