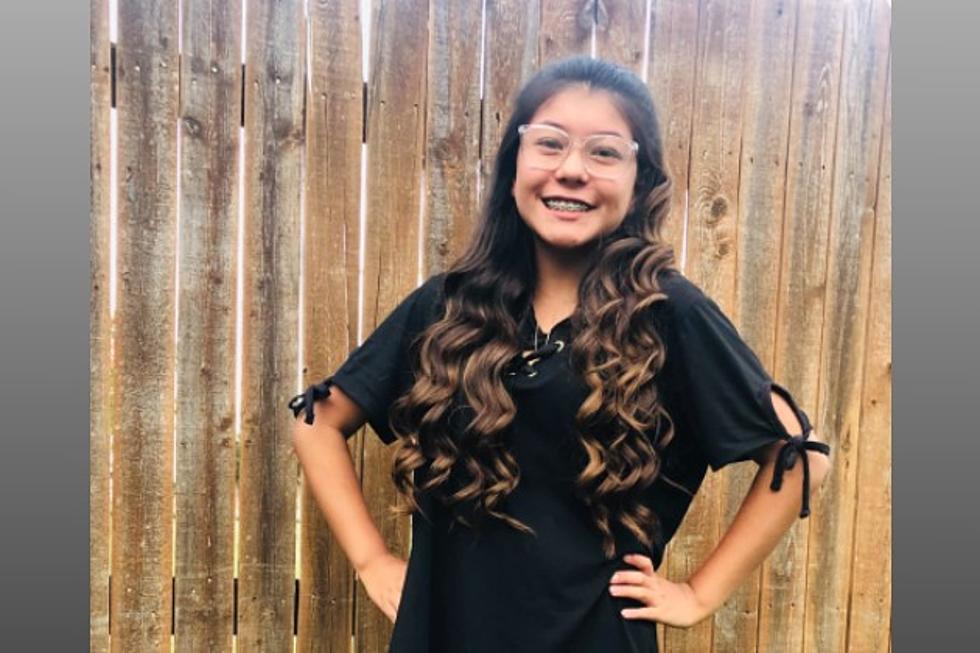 Idalou Middle Schooler Suffers From Brain Bleed; School District Raises Money
Annalise Guerrero, EverythingLubbock.com
13-year-old Annalise Guerrero was taken to the hospital after she suffered a brain hemorrhage on Thursday, April 22nd, and the Idalou School district has been raising money to support her.
KAMC News reports it all began when Annalise was playing volleyball at Idalou Middle School when suddenly she stopped talking, stopped answering questions, and seemed to not be feeling well.
Her coach, Dana Fox, took her out to the hallway thinking she was dehydrated when Annalise collapsed. Fox noticed that Annalise's arm was twitching, so 911 was called.
When she got to the hospital, Annalise was taken into surgery so that pressure could be relieved on her brain. Several surgeries had to be conducted to stop the bleeding in her brain and remove a clot.
Josh Damron, Idalou Middle School Principal, suggested shaving his own head if the school raised $200, and found that within 2 minutes of accepting money, that goal was med. Within the first day of accepting donations, the school raised close to $3,000.
Soon after, Idalou Elementary School and Idalou High School started to raise money, totaling in thousands of dollars donated for Annalise.
As of Friday, April 30th, Annalise is unable to talk and only has limited motion.
A cornhole fundraising tournament is being held on Sunday, May 16th at the Idalou Clubhouse, located at 202 West 7th Street in Idalou. Entry is $50 for a team, and there will be prizes for 1st, 2nd and 3rd places. Teams should arrive at 12 p.m., and the tournament itself starts at 1 p.m. For more information, call 806-241-5006.
Whoa: 12 Amazing Treehouses You Can Stay at in Texas
5 Things to Miss About Lubbock If You Move Away