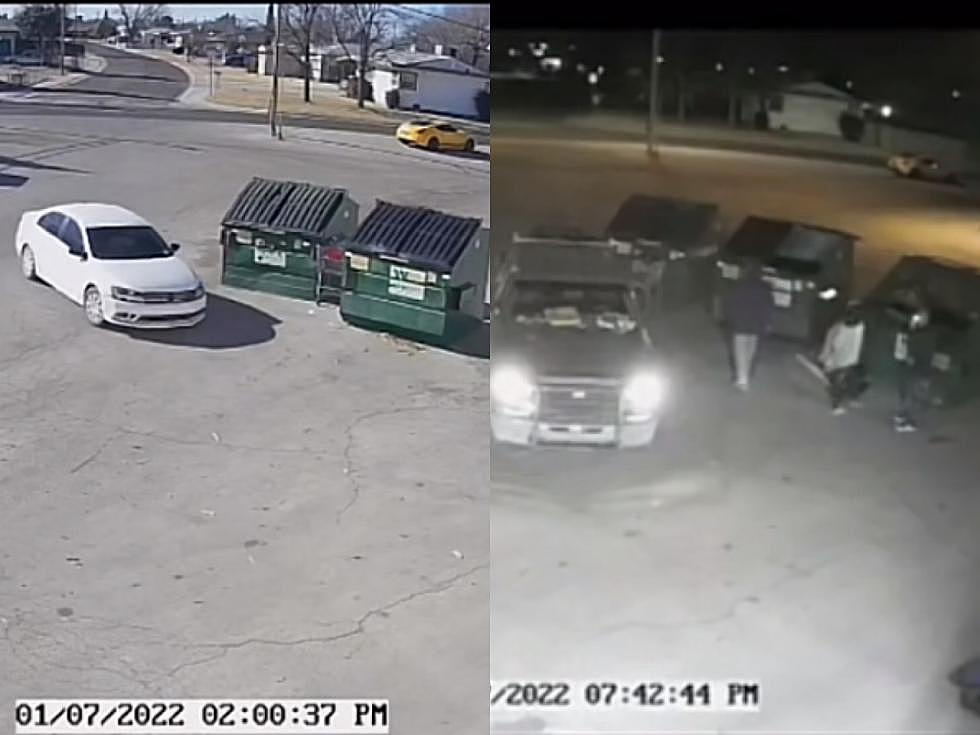 Horrifying Footage: Hobbs, New Mexico Woman Abandons Newborn Baby in Dumpster
@keepingupwithus575 via TikTok
A woman in Hobbs, New Mexico has been charged with felony child abuse and attempted murder after leaving her newborn baby in a dumpster behind Rig Outfitters and Home Store on January 7th, 2022.
Footage of the incident was caught on the store's security camera. The video shows a white sedan pulling up to the dumpsters at 2 p.m. The woman driving the car proceeds to get out of the car, open the back door, and toss what looks like a black plastic bag into the dumpster. As the video continues, you see a group of three people dumpster diving at the same location around 7:40 p.m. As they rummage through the dumpster, they discovered the baby and called the police.
Once the police arrived at the scene, officers found the newborn and provided aid. The baby was taken to a local hospital and was later transferred to a hospital in Lubbock, Texas in order to receive additional care. As of Sunday night, the newborn was confirmed to be in stable condition, and is still receiving care in the Lubbock hospital.
The owner of Rig Outfitters and Home Store, Joe Imbriale, provided the surveillance footage from his cameras. He also spoke with KOB 4 about the incident.
"I can't sleep at night just knowing that this baby was just tossed in a dumpster like that. I'm sorry but who does that? That is evil. I don't have words for it," said Imbriale.
The 18-year-old mother, Alexis Avila, was apprehended by Hobbs police and confessed to giving birth to the baby before abandoning it in the dumpster. She's set to face a Lea County judge Monday morning, January 10th, 2022. There has yet to be a verdict posted.
The security footage from the incident has gone viral on TikTok after user @keepinupwithus575 posted it yesterday. It's received over 4.2 million views and 11,000 comments.
Warning: Viewer Discretion Advised
55 Times Lubbock Was Mentioned in TV Shows, Movies, Songs & More
Here's a bunch of times the Hub City was mentioned in TV shows, movies and songs.
Texas Companies, From A to Z
From entertainment to communications, from food to infrastructure and beyond, Texas is a business leader whose products and services reach throughout the world.