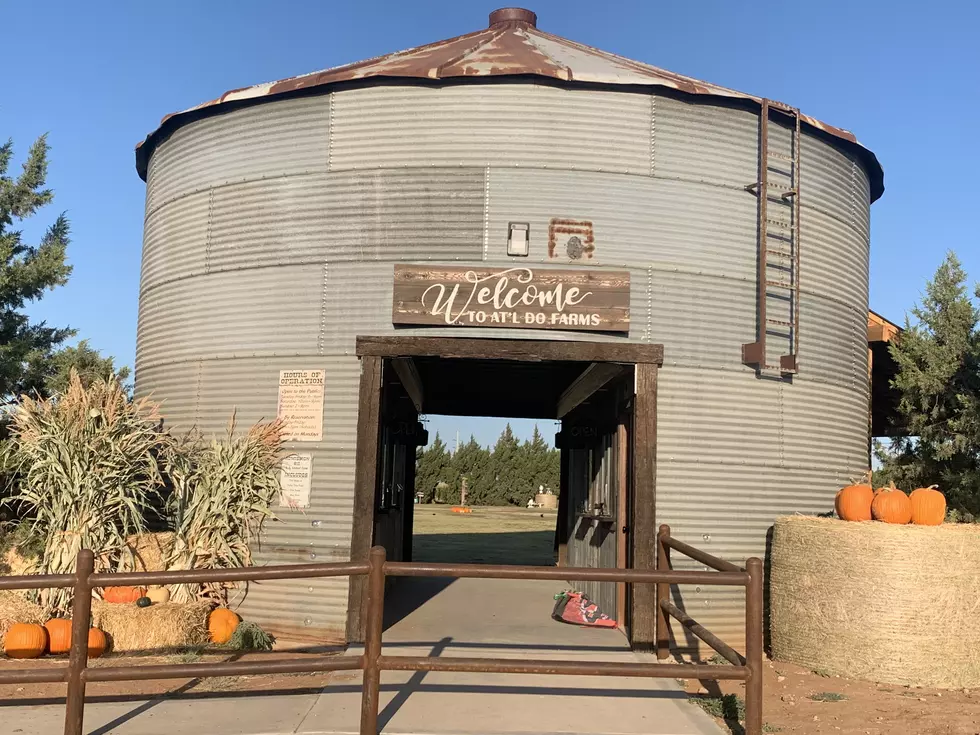 Expect A Doggone Good Time At This Year's Maze At At'l Do Farms!
Photo Credit: Patti Simpson, At'l Do Farms
Each year the folks at At'l Do Farms work tirelessly to create an a-maize-ing array of Fall activities and this year is no exception! Owners James and Patti Simpson have just unveiled their newest design and it features a familiar face. Prairie Dog Pete is the unsung mascot of the Hub City who has been promoting this wonderful part of our Great State for generations. 
While we do have a love hate relationship with these furry little critters in real life, this throwback design is one that will definitely bring a smile to your face and take many on a journey back in time. "Our son decided on the theme this year. He ran across a retro button at an antique store. It was a 'Visit Lubbock' promotional button from the 50's and it had Prairie Dog Pete on it with a little Western get up and he just fell in love with it," Patti stated. 
This reveal comes right after their big announcement about the notable change in the makeup of their maze. In case you missed it, this popular attraction will not actually feature any corn this year, but rather, a multi-species field that includes a mixture of sorghum and a handful of other crops. 
"We're doing this to enrich the soil because planting corn for 20 years in a row on the same land starts depleting the soil, the nutrients, and the minerals that it needs to have a healthy crop on it. " It also helps to conserve water, making this an overall better way to farm. However, this change leaves many wondering what this means for their Autumn excursion in the maze? Patti notes that "it will be taller, it will stay green for longer, and it's going to be thicker." 
In other words, this year's natural labyrinth may pose a bit more of a challenge, making it even more fun! Therefore, make sure to mark your calendars for Saturday, September 17th at 10 AM for opening day!
You can wander through the new maze, go pumpkin picking, enjoy time around their campfires, and indulge in the delicious food! Kids will also love the horse rides, the corn cannon, the cow train, and the barnyard animals! Tickets are $12 and kids under four get in free! 
For more information on dates, group pricing, and location, make sure to visit their website.
Follow These 10 Tips to Keep Your Kid's Skin Sun Safe
Here's how to make sure your kids' skin is protected in Texas' scorching summer heat.
Top 10 Hotel Room Hacks For When Traveling With Toddlers
Here are the best ways to survive your hotel stay with little kids!
Top 7 Foods + Drinks That Can Surprisingly Dehydrate You
It's common knowledge that alcohol, coffee and tea can cause you to become dehydrated. However, you may not realize that the following otherwise healthy foods and drinks could also have the same effect.