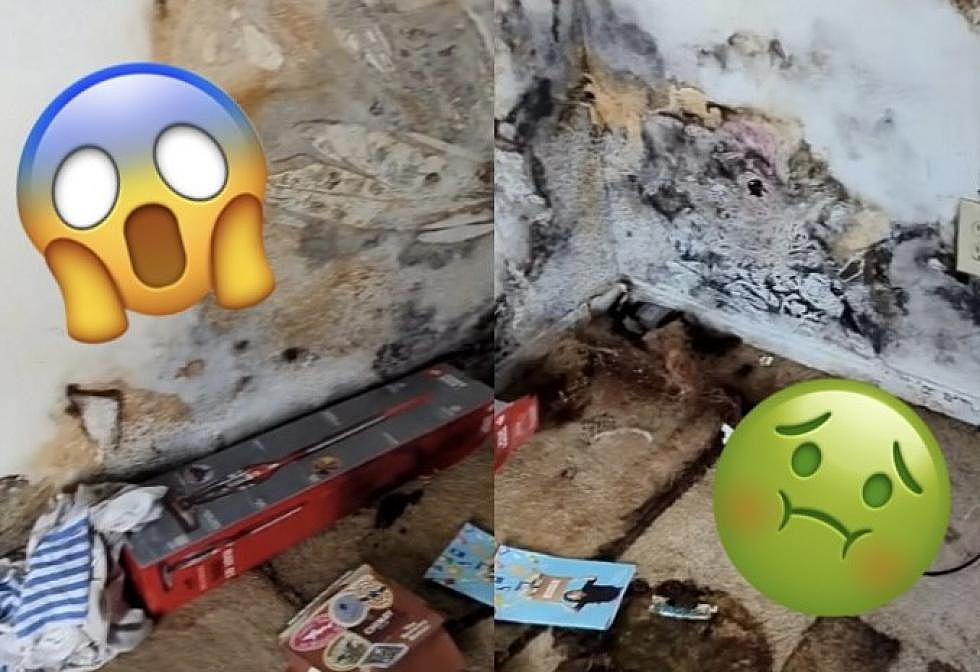 Disaster Roommate: Mushrooms Growing and Filth Everywhere
@coffincrow via TikTok
Living with roommates is one of those things that no one really wants to do unless they have one of those one-in-a-million situations where they become besties with their roommate. That scenario is unfortunately not that common, so you just end up tolerating the person you live with until one of you moves out.
Most of the time it isn't that bad. Maybe they don't clean their dishes as often as you'd like, or they play the TV a little too loud late at night. Those are things that can be dealt with and aren't the end of the world. But what if you end up living with someone that is such a slob that their room practically turns into a biohazard? That seems to be what happened to a TikToker that goes by the name Crow.
After his roommate moved out, Crow discovered just how disgusting his roommate really was.
Not only was there a bunch of garbage and random nonsense left in the room, but there were stains, mold and legitimate mushrooms growing in the corners of the room. I can only imagine the stench coming from that room and I have no idea how no one would have noticed how bad the room was until the roommate moved out.
Crow contacted the roommate to figure out how the room got that bad, and of course the roommate didn't accept that there was something wrong with the condition they left the room in. The roommate claimed that they were simply nose blind to the smell and that the wall was leaking, causing the mold and mushrooms. As you can see in the video below, there was much more damage to the room than a simple leak might have caused.
Let this be a reminder to be selective, if possible, about who you live with. Living in those conditions is not just harmful to the person staying in that room, but for the entire household and any pets that might be living there.
---
12 Common Household Items That Need to Be Replaced Regularly
You may be surprised at how long ago you should have replaced some of these items.
Top 10 Ways to Lower Your A/C Bill This Summer