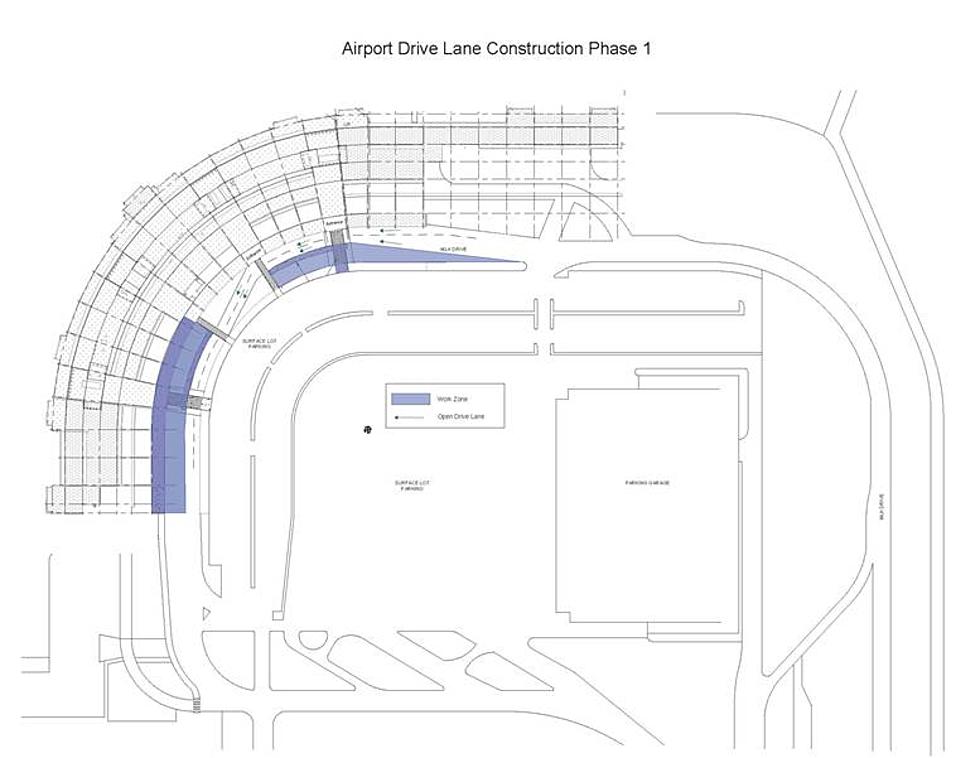 Construction of Sidewalk and Median to Begin at LPSIA
Provided by City of Lubbock
Starting Wednesday, January 15th, construction outside the terminal at Lubbock Preston Smith International Airport will begin.
According to a City of Lubbock press release, this process will include removal and replacement of the current sidewalk, and the construction of a raised median in the center of the four roadway traffic lanes.
Phase 1 is expected to be complete by February 19th and all sidewalk and median work should be done by April 17th.
Travelers are urged to allow extra time to get in and out of the airport due to the construction disrupting the normal flow of traffic.