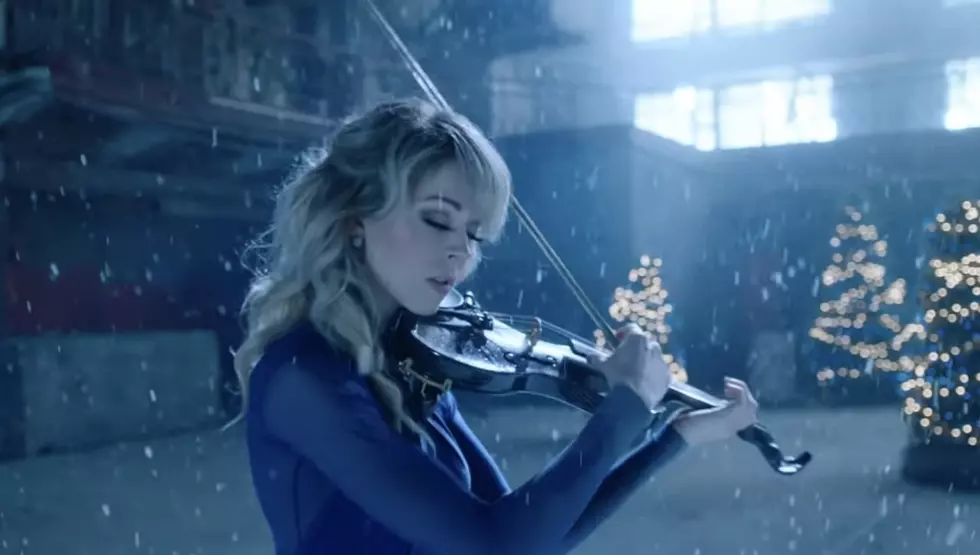 Celebrate the Holidays With Lindsey Stirling at the Buddy Holly Hall
Lindsey Stirling via YouTube
You might know her from her time on America's Got Talent in 2010, you're one of her 13 million subscribers on YouTube, or you've seen her pop up on your TikTok feed. No matter how you're familiar with Lindsey Stirling, you're going to want to catch her Snow Waltz tour coming to Lubbock this November.
Stirling is known for combining her violin and dance skills into a beautifully unique performance style. From covers of iconic songs to original tracks written by Stirling, she turns the tables on a classical instrument by accompanying the violin with electronic music. This is what forms her pop-violin style that millions have come to love.
This November, Stirling will be hitting the stage at the Buddy Holly Hall for her Snow Waltz tour. The show will take place on November 18th, 2022, at 8 p.m. The show will include nostalgic holiday music alongside stunning dance, trapeze, lyra, and aerial performances all wrapped into one holiday show for the whole family to enjoy.
VIP and ticket presales begin Tuesday, September 13th at 10 a.m., while public on-sale starts Friday, September 16th at 10 a.m. You can purchase your tickets online at Lindsey Stirling's official website or at buddyhollyhall.com. You can also call ETIX at 1 (800) 514-3849 or in person at the venue box office at 1300 Mac Davis Lane, open Monday through Friday from 12 to 4:00 p.m.
For more information about Lindsey Stirling's tour and new album, you can visit her official website, lindseystirling.com.
25 In-Season Fruits and Vegetables to Buy This September
Top 12 Unexpected Animals of Texas
No matter if you live in the Wild West, in the suburbs of North Texas, or along the salty seashore of the Gulf Coast, Texas has a wide array of animals that call the Lone Star State their home and some of them may surprise you!
10 Invasive Species in Texas That You Should Kill on Sight
These are 10 invasive species found in Texas that you shouldn't feel bad about killing.