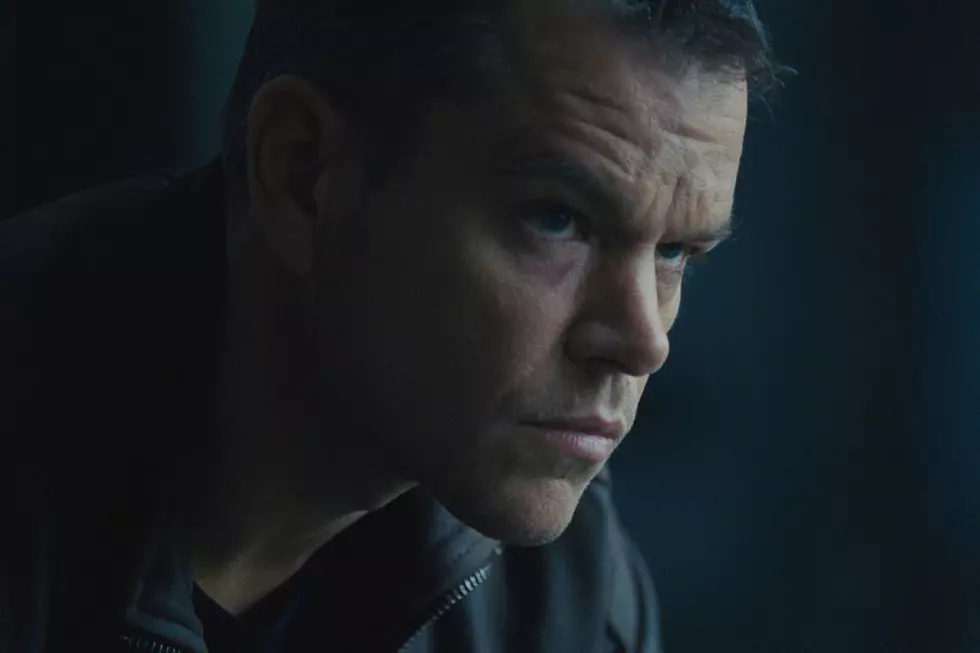 First Trailer For 'Bourne 5' to Premiere During 2016 Super Bowl
Universal Pictures
As the biggest television event of every year, the Super Bowl is always a popular landing spot for the latest movie trailers. Millions and millions of people are watching, so what better way to make a splash with your new trailer? This year will prove no different as we've already got confirmation on one of this year's big films having its big debut. Universal will run the very first trailer for Bourne 5, Matt Damon's return to the Jason Bourne franchise, as well as reveal the film's top secret title.
The news comes from author Eric Van Lustbader, the new official author of the Bourne books, who posted the following on Facebook:
The first trailer for the new Bourne film will be shown during this year's Superbowl telecast. At that time I believe you'll find out the title of the film. (I know it, but I'm sworn to secrecy). So tune in on February 7th to check out all the excitement. I, for one, can't wait!!!
Not much is known about the plot of the film, but we do know that it takes place 12 years after the end of The Bourne Ultimatum. As Damon told Entertainment Weekly late last year, "We find him in a dark and tortured place. There's been the financial collapse, the great recession, all these issues of cyberwarfare and civil liberties."
We also don't know what the film will be called, but given that all four of the films borrowed their titles from existing books, here are some potential options: The Bourne Imperative, The Bourne Ascendancy, The Bourne Betrayal, The Bourne Deception, The Bourne Objective.
In addition to Damon, the fifth Bourne movie stars Julia Stiles, Alicia Vikander, Tommy Lee Jones, Riz Ahmed and Vincent Cassel and is directed by Paul Greengrass, who directed both The Bourne Supremacy and Ultimatum.
As for the rest of the 2016 Super Bowl trailers, we'll have much more on them as they're announced.
The upcoming Bourne movie, whatever it's going to be called, opens in theaters on July 29, 2016.