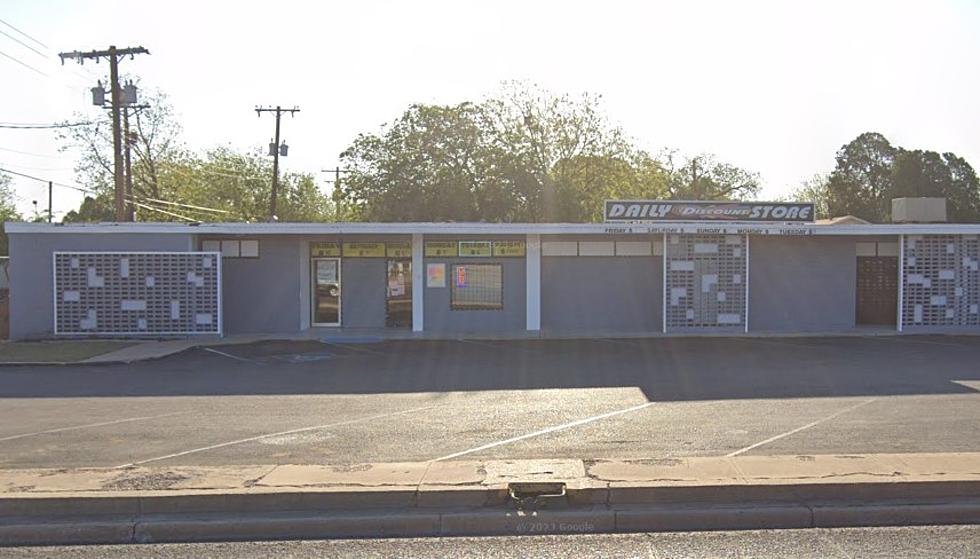 Beloved Lubbock Discount Store Announces Major Change
google street view
If there is one thing all Lubbock shoppers can agree on, it is their love for a good deal. That is any store that offers great discounts is always well-loved.
A specific genre of stores that are particularly loved in Lubbock are the liquidation shops. These are businesses that sell returned, discontinued, or lost items at a highly discounted rate. Although we recently saw a new version of these stores open up in town, called Bargain Bins, the one many locals regularly go to after years of business is the Daily Discount Store.
After family matters, including an anniversary, vacation, and graduation, Daily Discount temporarily closed shop in late May. As of June 15th, they have remained closed, but officially have an update on their whereabouts.
According to a post made to their official Facebook, they are experiencing some life changes and will continue to remain closed until further notice. Have no fear, they will return and are planning to move to a new location and reopen once settled. There is no word on when or where they will be moving.
With so many businesses closing in Lubbock recently, it is good to hear that they still plan to return. I am also curious about where exactly they will be moving to.
I will also be keeping an eye out for what business will potentially take the place of the original Daily Discount location. It is a good retail space but could be converted to a variety of different things.
Lubbock Buildings That Seem to be Cursed: 3524 Avenue Q
Have you ever noticed some buildings that just don't seem to have a business that likes to stick around?
As a constantly growing and ever-changing city, Lubbock is always seeing new businesses call the Hub City home. While many find a building to call home and see great success with that choice, others are not so fortunate.
Whether you call it capitalism or misfortune, it's a building that just seems to be cursed. One good example I can think of is this one at 3524 Avenue Q.
16 Must-Have Texas Themed Summer Goodies
Here are some great Texas-themed summer goodies available on Amazon.com.
10 Gadgets to Help Your Pet Beat the Texas Heat