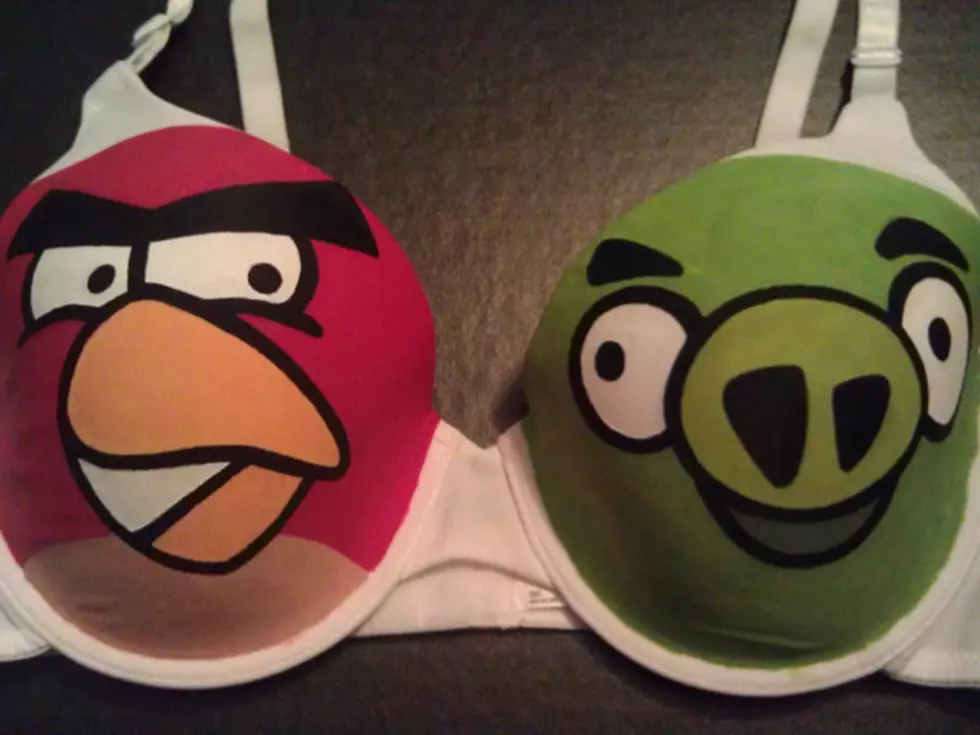 Angry Birds Bra Is the Perfect Distraction for Gamer Boyfriends
Ladies, if you want to turn on your favorite gamer, don't bother stopping by Victoria's Secret or Frederick's of Hollywood. Check Etsy, where user SceeneShoes recently offered this chic and stylish Angry Birds bra, available in a variety of sizes for just $35.
Of course it sold out pretty quickly, but don't despair — the same Etsy member is currently selling a pretty awesome Mario Princess-inspired bra too.
Lingerie like this may get the geekiest of boyfriends to put down the games and score a few points with you instead.