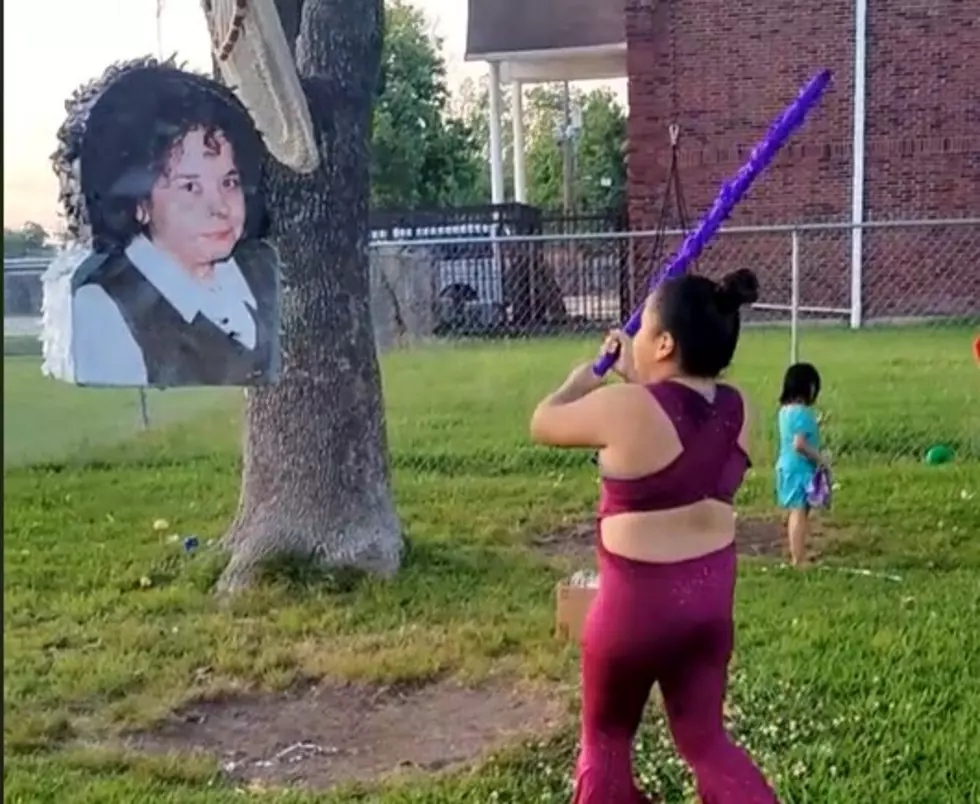 Video: Adorable Little Girl Dressed Like Selena Whacks Yolanda Saldivar Piñata
TikTok via @edithjgomez38
This video has been going wild lately and for all of the right reasons.
An adorable little girl dressed up as the late and beloved Selena is shown smacking the crap out of a piñata that looks like Yolanda Saldivar, the Selena Fan Club president who tragically murdered the singer back in 1995.
Vengeance can be pretty is sweet, but who knew it could be this cute? Check out the TikTok video below, posted by user @edithjgomez38.
I remember the days after Selena died. I was in the second grade at Roscoe Wilson Elementary School in Lubbock, Texas and there was no shortage of tears from my classmates. Selena was absolutely adored and I remember some children having to be pulled out of class for being completely inconsolable. It was one of those moments you just never forget.
Whoever made this piñata is also a total badass and incredibly creative. I can think of a couple of people I'd like to smack around with a stick. Props to the parents who brought this one home. Fans across the globe are certainly enjoying this epic video.
---
Do you have an awesome idea for a vengeance piñata? Anybody out there in particular that you'd like to swat at until candy falls out? Leave us a comment below the post on our Facebook page.
Oh, and by the way, if you're a fan of TikTok you should probably follow me. I share a ton of videos about what it's like to work in radio, with a few other silly odds and ends sprinkled in. You can find me on TikTok right here!
55 Times Lubbock Was Mentioned in TV Shows, Movies, Songs & More
Here's a bunch of times the Hub City was mentioned in TV shows, movies and songs.