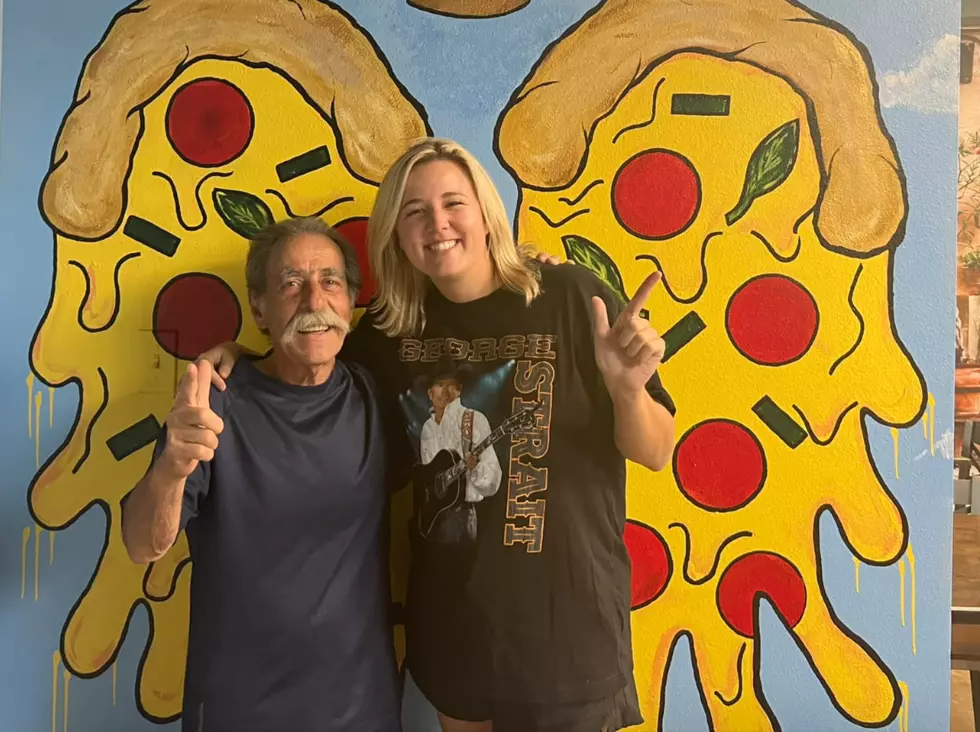 A Pizza Italy Is Back in Lubbock: Papa V Pizza Sets Grand Opening
Kelsee Pitman, Townsquare Media
Have you been craving some authentic Italian food? Now you can get it right here in the Hub City.
Mr. Italy himself is back in Lubbock. We all know Jerry, and he's ready to serve the community again. Jerry named the restaurant Papa V's Pizza after his dad; the V is for Vincenzo.
This restaurant will serve slices of pizza during lunch and whole pizzas for dinner. They will also have amazing calzones and so much more.
I got to sit down with Jerry to talk about his family history and what he hopes for this restaurant. Here's what he had to say:
Papa V's Pizza will even have a really cool backroom for people to rent out for parties or just for fun. If it's not being used, it will be open to the public. It even has those awesome pizza wings you see above to take a picture with.
Below is what the other parts of the restaurant will look like. I love the vines on the ceiling. It's such a unique touch.
Papa V's will also offer a drive-thru for those who call in their food early and want to come pick it up. They'll offer lunch specials and a lot more stuff to come.
I can't wait to try their food. You can call them at (806) 317-1213. They will be open 11 a.m. to 9 p.m. Monday through Thursday, and 11 a.m. to 10 p.m. on Friday and Saturday.
This restaurant will be located at 8008 Abbeville Avenue near 82nd and Slide Road. This is where the old Healthy Essentials location used to be.
40 Lubbock Restaurants With Great Daily Specials
Here Are the 19 Best Places in Lubbock That Offer Wi-Fi
Whether you want to browse the internet in peace or get some work done, these spots in Lubbock provide free wi-fi.