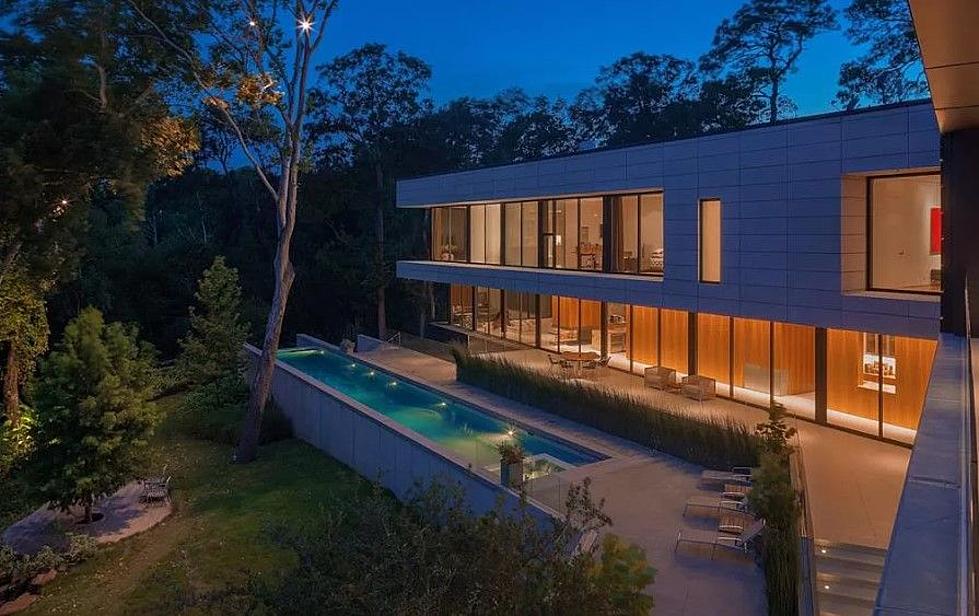 A Look Inside One of the Most Expensive Homes for Sale in Texas
Robert Frank with Martha Turner Sothbey's via Zillow
If you've been watching the Netflix series Selling Sunset, then you know how crazy homes can get. However, Los Angeles is not the only place with amazing multi-million dollar homes, Texas is home to some pretty comparable properties.
A great example is this home in Houston, Texas, which is currently for sale for $27,500,000. This home is absolutely stunning and I can't even imagine the type of person that is able to afford it.
There are a few other incredible multi-million dollar homes in the same area, but this is the one that really caught my eye. The placement of such a modern home within a beautiful tree-filled landscape is stunning. It is the kind of home you would expect to see in California, but it is right here in the Lone Star State.
Let's take a closer look at one of the most expensive homes that's currently for sale in Texas.
This $27 Million Home is Currently For Sale in Texas
This is one of the most expensive homes
currently for sale
in Texas. Listed at $27,500,000, only the incredibly wealthy could afford such an amazing home.
What Home $500,000 Gets You in Lubbock vs. Los Angeles
Here are some photos and information showing what home you can get for $500,000 in Lubbock vs. Los Angeles.
What House $500,000 Gets You in Lubbock vs. Dallas, Texas
One of the biggest draws to living in a smaller city rather than a large one is what kind of house you can get for the same price. Here's a comparison of two homes -- one in Lubbock and ther other in Dallas -- that both cost around $500,000 and have four bedrooms and three bathrooms.
Take a look at the Dallas home, followed by the one in Lubbock, below: