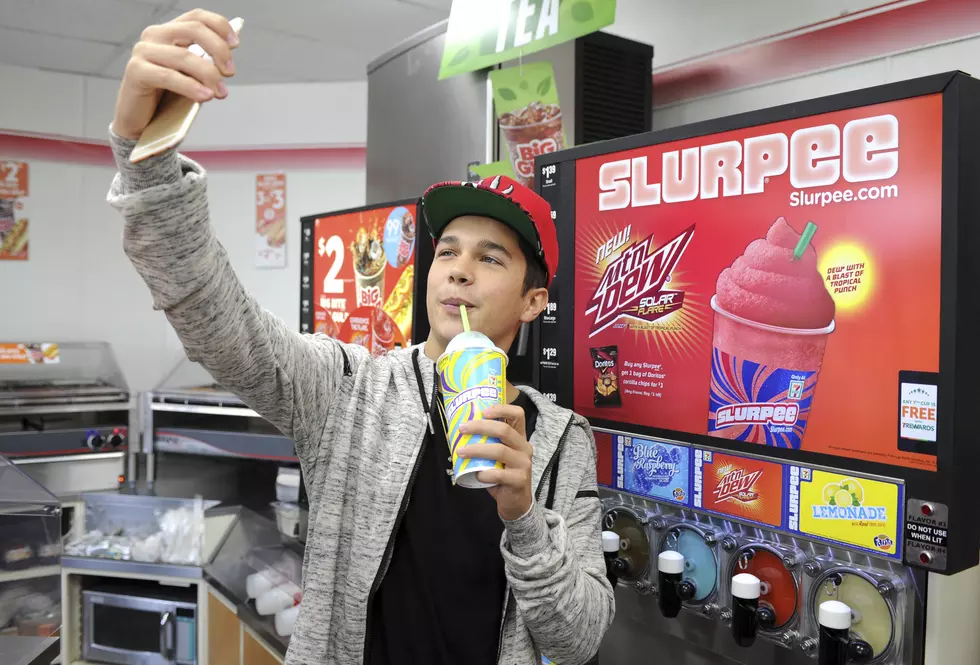 7- Eleven Day Returns With Free Small Slurpees & More
Larry Marano
July 11 is 7- Eleven Day! As per tradition, 7- Eleven will offer free small Slurpees from 11 a.m. to 7 p.m. 'Cuz it's all 7's and 11's.
Additionally, if you have the 7- Eleven app you can get more free stuff. And everyone can get special in store discounts.
Also on Thursday, 7-Eleven will have $1 Big Bite hot dogs, pizza slices and cherry Slurpee drink-flavored cookies. 7Rewards members will have a $1 Nashville hot chicken tender offer in the 7-Eleven app.

For celebrating 7-Eleven's 92nd birthday Thursday, 7Rewards members can get an extra freebie.

All members of the loyalty program who scan their app, card or enter their phone number when they get their free small Slurpee Thursday will receive a free any-size Slurpee to redeem July 12 through Aug. 12.

Sign up for 7Rewards or download the app at www.7-eleven.com/7rewards.
Lines will likely be long, so go in with a party attitude and we'll all have fun.