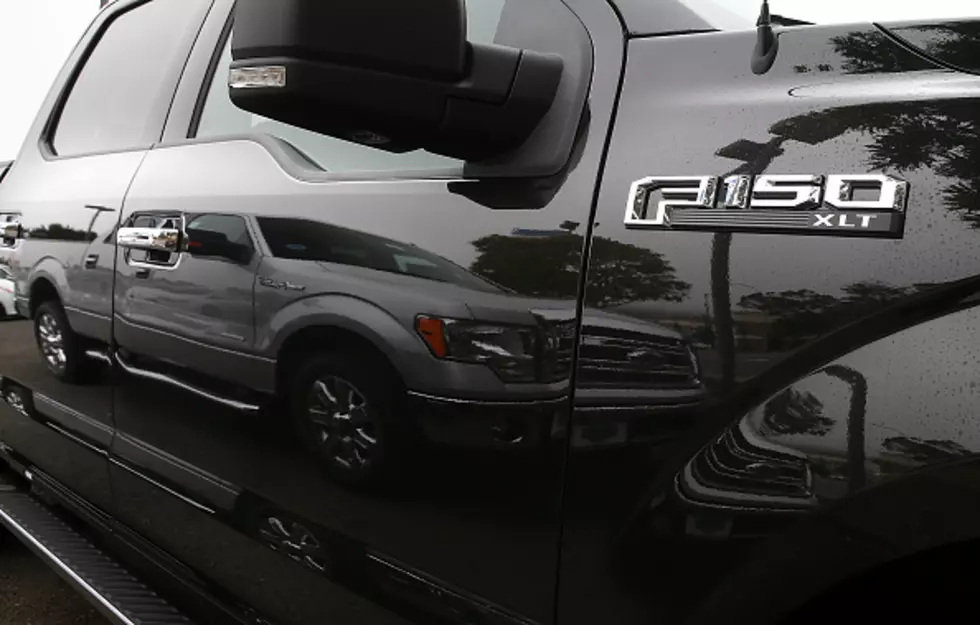 Your Truck Doors Could go Flying Open! [RECALL]
Getty Images
Ford Motor company has also had a bad year when it comes to recalls, but this one takes the cake.
Ford has recalled 1.1 million F-150 and Super Duty trucks because the doors might not stay closed. I would think that could be a problem, especially when driving.
Ford Motor Company is issuing a safety recall for approximately 1.3 million 2015-17 F-150 and 2017 Super Duty vehicles in North America to add a water shield to side door latches.
In affected vehicles, a frozen door latch or a bent or kinked actuation cable may result in a door that will not open or will not close condition. Should a customer be able to open and close the door with these conditions, the door may appear closed, but the latch may not fully engage the door striker with the potential that the door could open while driving, increasing the risk of injury.
Ford is not aware of any accidents or injuries associated with this issue.
Dealers will install water shields over the door latches and inspect and repair the door latch actuation cables if needed at no cost to the customer.
Affected vehicles include:

2015-17 F-150 vehicles built at Dearborn Assembly Plant, March 12, 2014 to Dec. 31, 2016
2015-17 F-150 vehicles built at Kansas City Assembly Plant, Aug. 11, 2014 to Dec. 30, 2016
2017 Super Duty vehicles built at Kentucky Assembly Plant, Oct. 8, 2015 to Sept. 1, 2016

The recall involves approximately 1,344,605 vehicles in North America, including 1,101,107 in the United States
Ford will be sending notices out to affected drivers in the coming weeks. Just be careful out there, and keep the bungee cords handy.