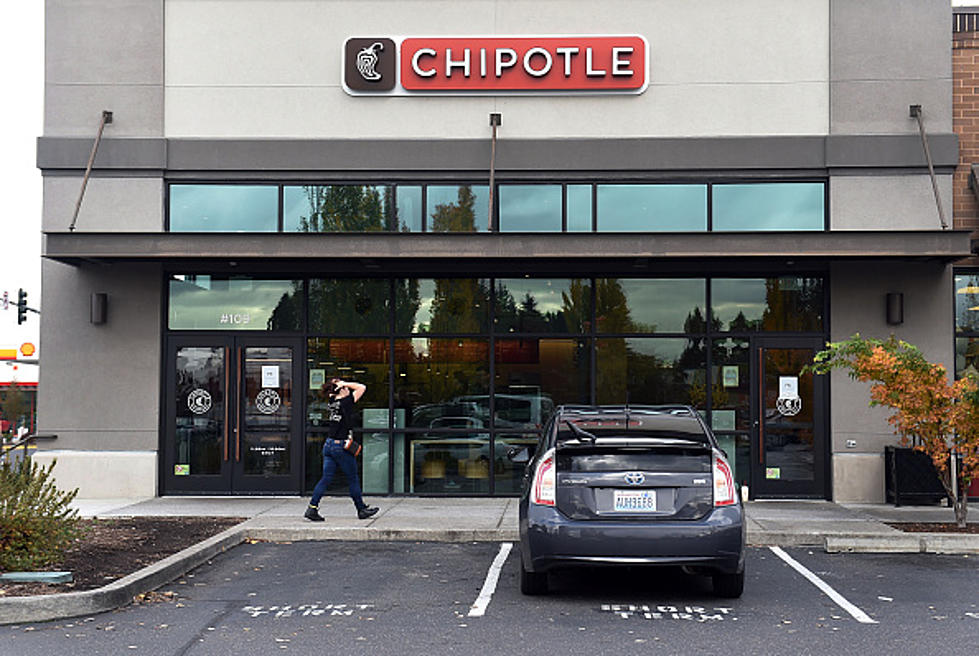 Woman Goes Viral After Accidentally Discovering a Chipotle Secret Menu Item
Credit: Getty Images
Chipotle is one of those restaurants that most everyone loves. I don't think I've ever found someone who doesn't like it, and I think that's because of how many different options they have.
Being able to completely customize your meal is extremely appealing because it means you can cater to your dietary needs or simply try something new every time you go. Due to the endless number of possibilities, you're able to create pretty much anything you want within the spectrum of their ingredients.
We've also seen how the option to customize your meal has changed the menu over the years.
Quesadillas weren't on Chipotle's menu until they realized how popular they were and officially included them as a part of their repertoire. Other well known "secret menu" options include the quesarito and the burritodilla. However, a new secret menu item was recently discovered by a woman on TikTok.
After ordering a burrito from Chipotle, unwrapping it and taking a bite, TikToker @lunchbaglujan discovered the "Nothing Burrito." Rather than a single tortilla filled with her choice of rice, beans, a protein and other toppings, the tortilla was simply stuffed with more tortillas. Out of shock and possible amazement, she shared her discovery on TikTok and now has 5.4 million views and 1.3 million likes on her video.
While we don't know if this video was staged or not, I think Chipotle should make this an official menu item. It can be advertised as the perfect burrito for picky eaters, or maybe a new way to enjoy some of their sides by dipping it in some queso, guacamole or salsa.
All jokes aside, I don't even know how or if you can even order this at Chipotle. Either it was a total accident or she just asked for a dozen tortillas wrapped up like a burrito. Either way, I find this hilarious and I wouldn't be surprised if some people now try ordering this to see what happens.
Warning: NSFW Language
12 Common Household Items That Need to Be Replaced Regularly
You may be surprised at how long ago you should have replaced some of these items.
The Top 7 Things To Do Before Hitting the Lake This Summer
Don't hit the water until you've read this.