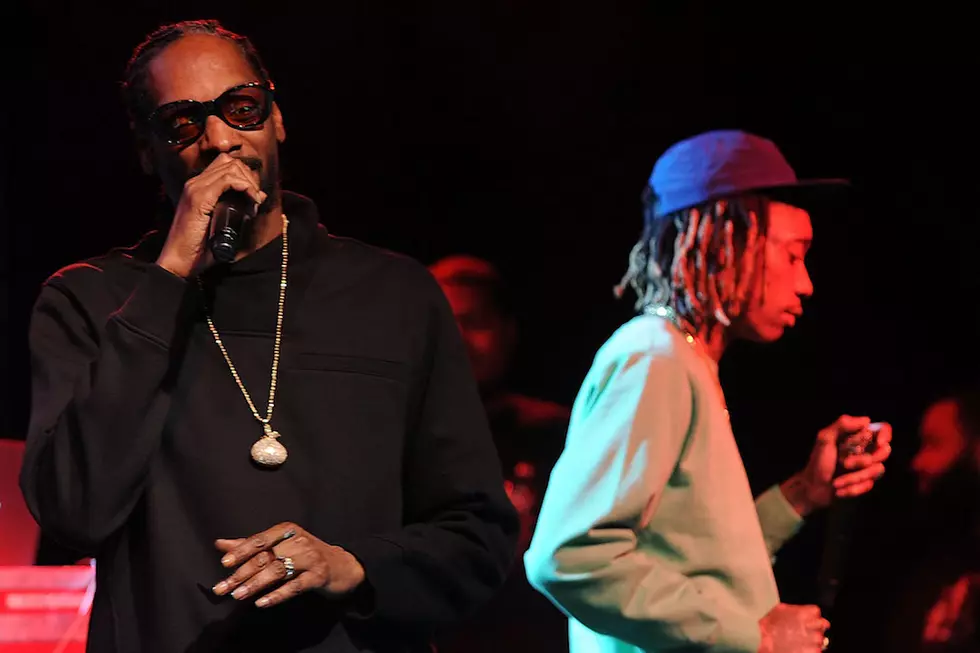 Wiz Khalifa and Snoop Dogg Face New Lawsuit for Railing Collapse
Getty Images
More trouble is coming Wiz Khalifa and Snoop Dogg's way following the railing collapse at their August concert, "The High Road."
This time, a woman is suing the rappers and Live Nation, alleging that her 16 year-old granddaughter was injured and can't be a cheerleader anymore, and also has nightmares about the incident. The woman holds Snoop and Wiz responsible because she says they yelled "Everybody in the motherf---ing grass bring your ass down here."
According to TMZ, documents allege that her granddaughter fell 10 feet to the  concrete, she got pinned by the crowd, knocked out and woke up covered in blood with a broken arm and wrist. Documents say that the girl had to give up competitive cheerleading because of her injuries and that she's been having nightmares since the incident.
Neither Snoop or Wiz has commented on the lawsuit as of yet.
20 Best Singles of 2016… So Far