Where's the St. Patrick's Drink Specials in Lubbock At?
Photo: iStock
As immigrants to the United States, the Irish people brought with them a beautiful and valuable culture, which, while initially discriminated against and misunderstood, is now a quintessential part of American culture.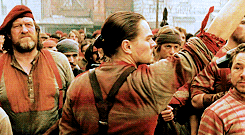 And we celebrate it by all "being" Irish and getting snookered af. But BEFORE you engage in any shenanigans, be sure to have a designated driver or a cab/uber/lyft/loving and understanding parent lined up to drive you.
Here's a few of the best St. Patty's Day specials I was able to find around Lubbock (all specials/events taken from the respective bars/restaurants' Facebook pages). Call first to be sure of times and whatnot; I ain't responsible for all that.
1. The Library Bar - 1701 Texas Ave
St. Patrick's Day-Flashback Friday! 90's Music 9pm-Close. $5 Car bombs, $3.50 Jameson's and Tully, $3.50 Jager, $3.50 Cucumber Shots...$2.75 Green Beer.
2. Club Pink - 510 N University Ave
It's a St Patrick's Day spring break Party this Friday and we're going green!
Green Beer, drinks, shots!  We're also giving away GREEN $$
SEXY HOTT BODY CONTEST!!
WINNER WALKS AWAY WITH CASH!
open to anyone.. sign up at door by 11pm contest at midnight. Hosted by Emologie Raven! FREE COVER
DRINK SPECIALS
DJ RICKI RI!!
3. Tikka Shack - 6620 Milwaukee Ave #100
$1.50 ANY beer- including crafts and imports. Live music.
4. Flippers Tavern - 1406 Avenue Q
PB&J: $5- That's a Pabts draft and a shot of Jameson......dayum straight it's $5!!!         Irish Car Bombs $5
5. Jake's Sports Cafe - 5025 50th St # A
$3 Jameson, Green Rumple, Guinness & $5 Car Bombs
6. The Lantern - 3502 Slide Rd
$2.50 Green Bud Light Pints
7. Fox & Hound - 4210 82nd St #240
$5 Big Guinness, Jameson, and Irish Car Bomb shots. Lots of fun games, prizes and DJ Tech playing your favorites all night. Featuring Reuben sandwiches and Corned beef and cabbage just for that day.
8. Freaky Tiki Tavern - 2512 Texas Ave
$25 gets you:
2 Shepard's pies
2 beers and
2 kilt raisers
Plus all the Irish bands and folk songs to make the night festive and memorable.
9. The Office Grill & Bar - 5004 Frankford Ave
$3 baby-guinness shots, $5 car bombs, green beer and live music.
Lubbock DJ's Take on Arby's Meat Mountain