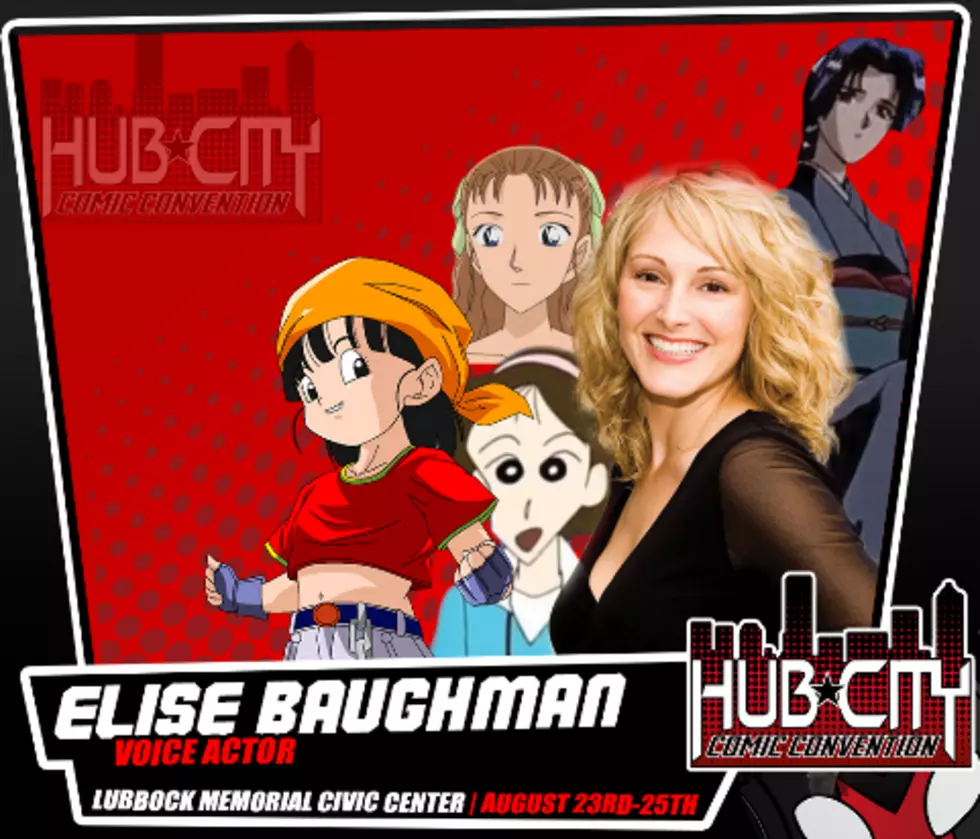 Voice Actress Elise Baughman to Appear at Lubbock's Hub City Comic Convention
Hub City Comic con
Elise Baughman is a multifaceted actress and TV host who's voiced numerous characters in anime and video games, but is known best as Pan in Dragon Ball GT.
Baughman will be appearing at the Hub City Comic Convention, August 23rd-25th, 2019, at the Lubbock Memorial Civic Center.
In addition to Pan, Baughman's anime credits include Momiji's Mother in Fruits Basket (2019), Momiji's Mother and Rika in Fruits Basket (Original), Ayame in Yu Yu Hakusho, Yoko Okino in Case Closed, Ricky in Kiddy Grade, Sayoko in Spiral, Angelique in Burst Angel, Yukina in Girls Bravo, and many other roles.
Her video game credits include Pan in multiple Dragon Ball games, Hemlock Willo in Paladins, Nu Horizons Nu Wa in Paladins, Armony Eiselstein in Fullmetal Alchemist and the Broken Angel, Hostess Missy in Aeon Flux, and Princess in Romancing Saga —among others.
Baughman also voiced the character of Mom Baxter in the animated series, Boz the Bear by the Emmy award-winning producers of Barney.
When she's not acting, Baughman hosts the YouTube show, Anime Adventures, where she interviews fellow anime voice actors and others as she travels the country going to comic conventions, anime conventions, and recording studios.