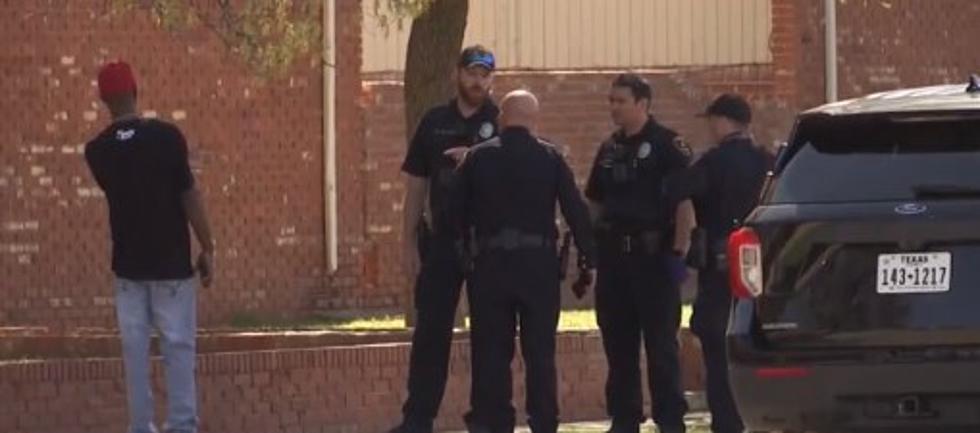 Violent Domestic Abuse Is Alive and Well in Lubbock, Texas
KAMC News
The Lubbock Police Department's Metro Special Crimes Unit is once again investigating a potential case of a domestic incident turned deadly.
On Wednesday, March 31st, 2021 at about 3:45 p.m., officers were called to a unit in the 1300 block of 65th Street at the River Oaks Villa apartments for a report of shots fired.
Twenty-six-year-old Selena Carrion told officers she shot and killed her ex-boyfriend, 26-year-old Leroy Hammond-Williams, as he was trying to assault her, KAMC News reported.
Carrion told police that earlier that day Hammond-Williams punched her in the face while he was moving out of the apartment and that she called 911 to report the incident. She said he returned to the apartment a short time later and kicked in the front door and tried to grab her as she went up the stairs, at which point she shot and killed him, fearing for her life.
Details of the shooting are still under investigation, but if Carrion's story holds true, it's yet another troubling example of how domestic abuse in Lubbock can happen to anyone.
The shooting took place the same day another Lubbock family founded a local organization to honor the life of 19-year-old Haven Trevino, a woman who was shot and killed by her ex-boyfriend in November 2020.
The Trevino family says Haven had just gotten out of an abusive relationship with her boyfriend, who reportedly had a history of domestic violence, and was beginning a new chapter in life. That all ended in November 2020 when he shot and killed Haven before turning the gun on himself.
The Trevino family's Helping Hands of Haven foundation was founded Wednesday, March 31st, a day after what would have otherwise been the 20th birthday of their beloved daughter.
Helping Hands of Haven collected a number of donations on Wednesday to benefit the New Legacy Home for Women, another organization that helps women begin new lives. The Trevino family says Helping Hands of Haven plans to host another event in October for Domestic Violence Awareness Month.
Haven's story isn't exactly rare, either. Less than month before her death, another Lubbock woman was shot and almost killed by her own husband.
On October 27th, 2020, LPD officers responded to shots fired in the 3300 block of Avenue Q and found both a man and a woman lying wounded outside. Police later learned that the man had shot his wife, 29-year-old Dorothy Holland, multiple times, and then turned the gun on himself.
The man was pronounced dead at the scene, but Holland survived and was taken to a hospital with severe injuries. The last update provided on her GoFundMe page said she had awoken from her induced coma on November 3rd, 2020, but still has a long road to recovery.
If you or someone you know is struggling with domestic violence and abuse, reach out to authorities or local organizations before its too late.
Resources:
---
KEEP READING: Scroll to see what the big headlines were the year you were born