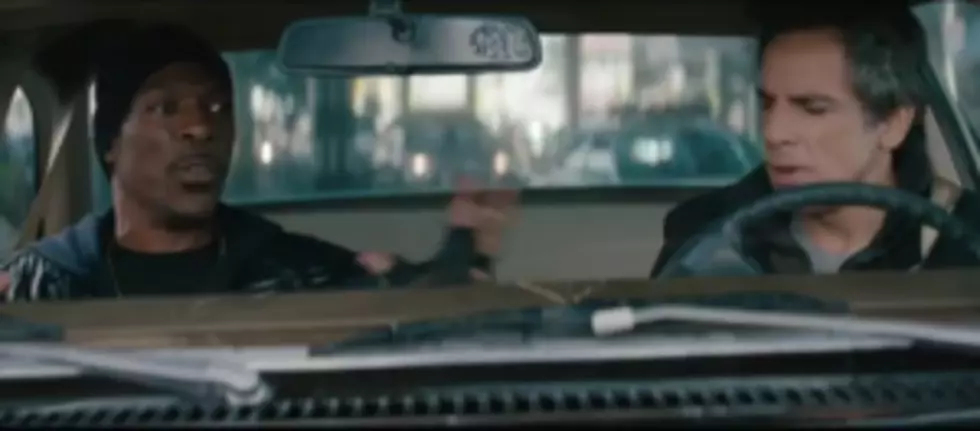 Tower Heist or Harold and Kumar 3D Christmas? Okay, Both! [VIDEO]
"Tower Heist" (PG-13)
Alan Alda is a Wall Street billionaire under house arrest for stealing $2 billion from his investors including the pension fund for the staff at his luxury condominium. Ben Stiller convinces the rest of his staff to help him steal back their money, which they're convinced is hidden somewhere in Alda's penthouse. But since they're all amateurs, he recruits Eddie Murphy to plan the heist.
The rest of the cast includes Matthew Broderick, Téa Leoni, Gabourey Sidibe, Casey Affleck, Judd Hirsch, and Michael Pena.

---
"A Very Harold & Kumar 3D Christmas" (R)
John Cho is Harold and Kal Penn is Kumar. In the six years since Guantanamo Bay, the boys have grown apart and now lead separate lives with new best friends. Tom Lennon from "Reno 911" is Harold's new friend, and Amir Blumenfeld from MTV's "Pranked" is an annoying neighbor who's the closest thing Kumar has to a friend. But when Kumar inadvertently sets Harold's Christmas tree on fire, the four of them have to find a replacement before Harold's disapproving father-in-law gets home. Look for RZA from the Wu Tang Clan as a tree lot salesman, and "Machete's" Danny Trejo as Harold's father-in-law. And of course, no "Harold & Kumar" movie would be complete without Neil Patrick Harris as that hilarious womanizing version of himself.

---
"The Son of No One" (R) (Limited)
Channing Tatum is assigned to reopen a double homicide cold case in his old neighborhood that may have been covered up by Al Pacino, who was the lead detective on the case. Katie Holmes, Ray Liotta, and Tracy Morgan are also in it.

---
Movie Times and Listings for lubbock? Click HERE.