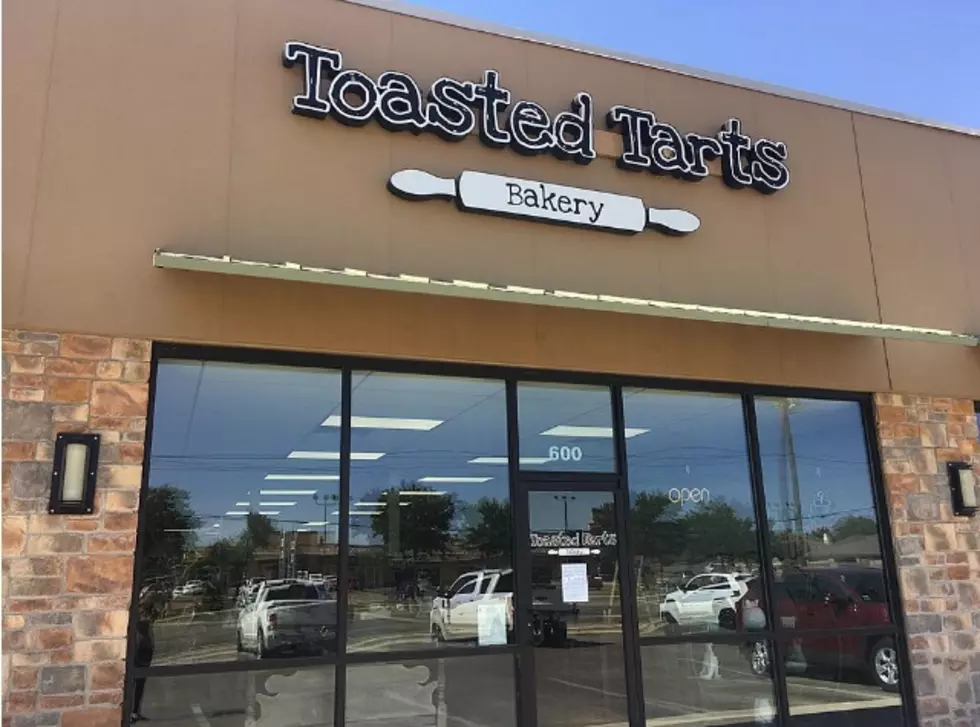 Toasted Tarts Bakery Closes Storefront in Lubbock, But Don't Despair
Jan, Townsquare Media
Toasted Tarts Bakery has closed its storefront, previously at 3407 98th Street, according to Lubbock in the Loop. Their last day open was December 31st, 2020.
They had only just opened this past summer, but since 2020 lasted 20 years, it's understandable that the storefront became unviable. Toasted Tarts offered baked goods in addition to a number of coffee drinks.
If you loved Toasted Tarts or wanted to try them and never got a chance, don't despair. Toasted Tarts is maintaining an online storefront where customers can still order all their fresh-baked favorites, including baguettes and boule, as well as sweet treats like pies, cookies, macaroons, and, of course, tarts.
Classic bakery gone online. We have a variety of baked goods and pastries available to order, along with catering services and wholesale.
Depending on your location, you may even be able to have your items delivered to you with a minimum order of $25 and a $5 delivery fee. Delivery days are Monday, Wednesday, Friday and Saturday, according to their website.
I applaud any small business that braves this challenging climate, and I still applaud any business that changes the model to better suit their customer's needs. As always, I highly encourage Lubbockites to shop local and small whenever the option is available to them. Not only are you supporting a neighbor and a friend, but you're also strengthening our local economy.
Enter your number to get our free mobile app
8 Iconic Texas Snacks