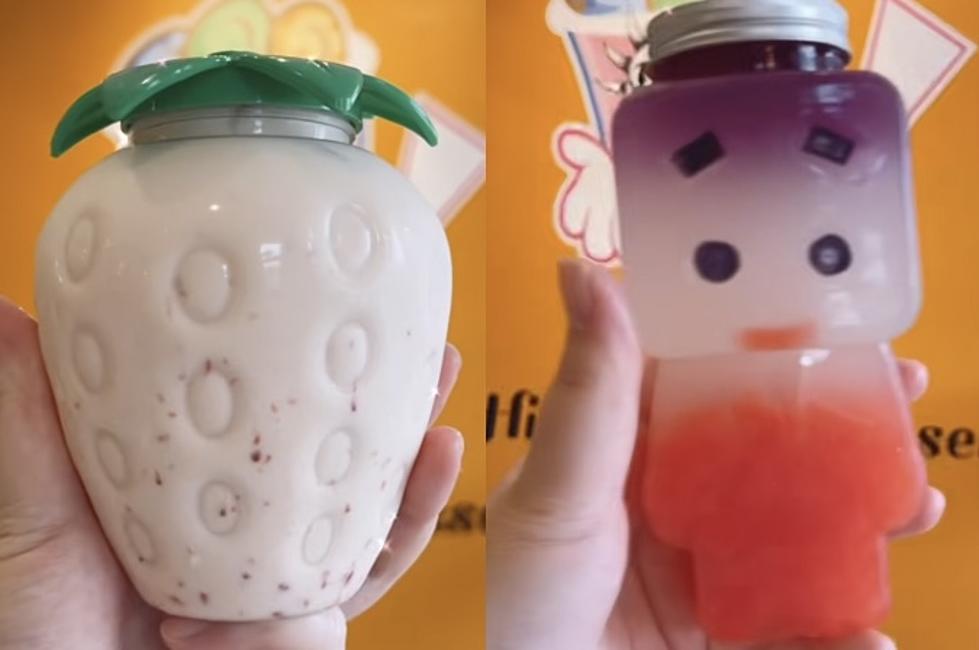 This Texas Spot Serves Delicious Drinks in Unique Cups
@thefoodromantic via TikTok
I would call myself a bit of a tea (specifically boba tea) fiend. I love anything that has to do with it, milk tea, fruit tea, tapioca pearls, popping pearls, you name it, I love it. So, I am always on the hunt for new tea and drink places to try, and I recently came across one that I haven't seen before in Plano, Texas.
Hi, Sweetie is a shop in Plano that specializes in ice cream rolls, desserts, and sweet drinks. One of the key themes of their drinks are the unique cups and bottles that they serve them in. For example, they have served their drinks in bottles made in a variety of shapes like strawberries, lightbulbs, and other cute designs. Food blogger @thefoodromantic recently posted a video showing off some of these adorable drinks.
Along with the fun drinks, they are also known for their ice cream rolls. This is a fun way to eat ice cream that involves mixing toppings into cream, spreading it onto a cold surface until it freezes, and then using a tool to scrape it up into little rolls. You can then add a variety of toppings in order to make the perfect treat that fits your taste.
It is always fun seeing cool places like this all around Texas, and I would love to see more of them pop up. Bringing unique flavors and styles of food to new places is always an amazing thing so more people can be exposed to things they may not be used to.
If you want to see more great food stops around the DFW area, check out @thefoodromantic's page for more videos.
The Top 25 Restaurants in Lubbock With At Least 1,000 Reviews
These are the top 25 restaurants in the Lubbock area with at least 1,000 online reviews.