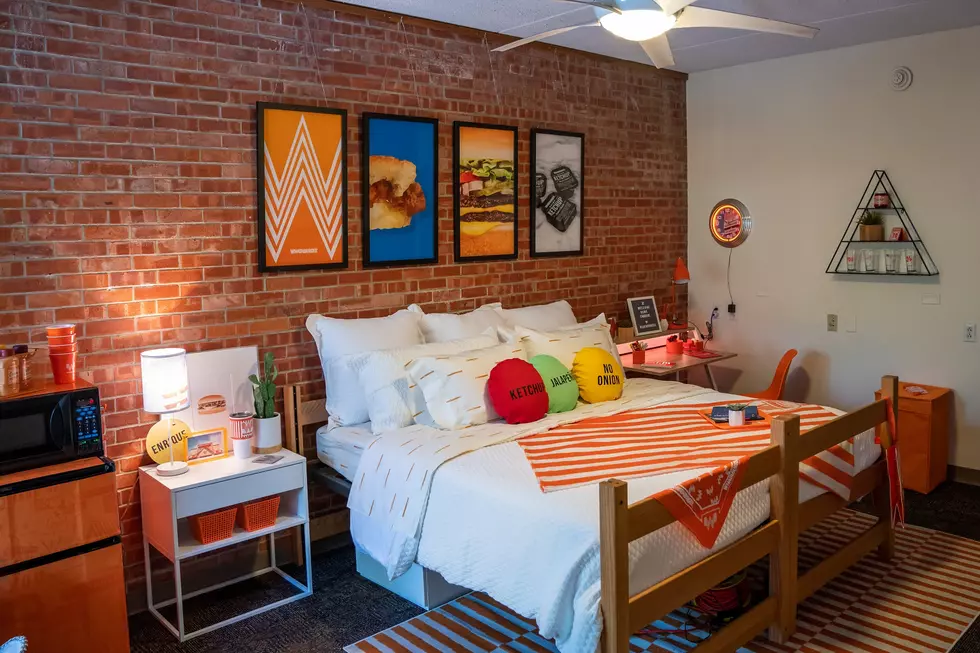 This Guy's Living in a Whataburger World!
Credit: Whataburger
I'll be the first to admit I have a major love for Whataburger, as I think many of us do. But I think that Enrique Alcoreza loves them even more than I do.
Alcoreza, a student at Trinity University in San Antonio, decided he really wanted to deck out his dorm room.
You could say he took it to the extreme with no onions.
Whataburger heard how he was decorating his dorm room with handmade items, so they decided to help him deck the entire room out.
Alcoreza's Whataburger dorm room features pillows that look like their wrapper stickers, Whataburger custom art pieces and shelves full of Whataburger swag.
Time for someone at Texas Tech to up their game and take it to the extreme!