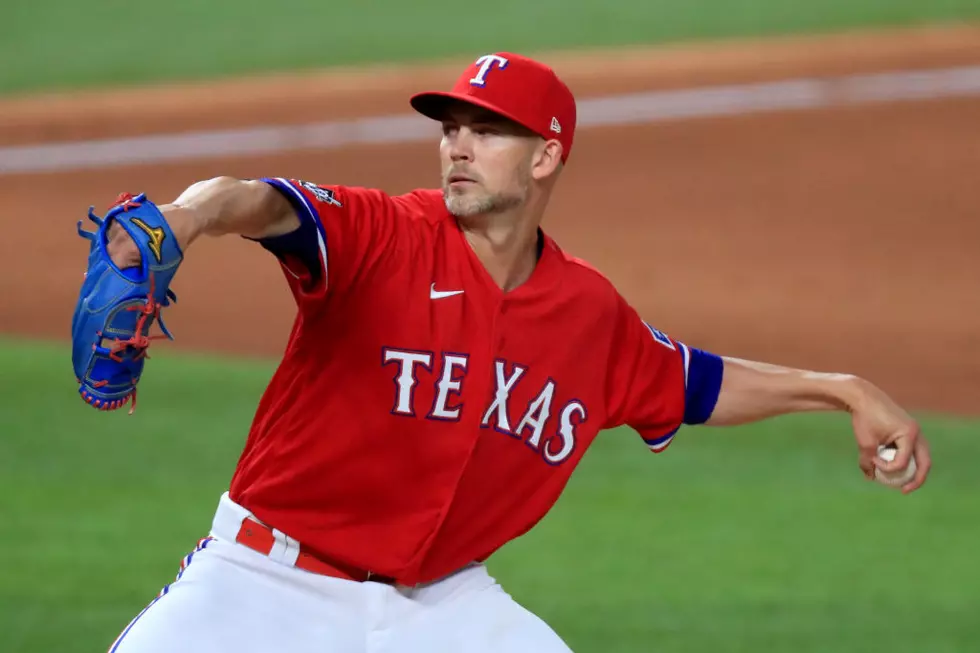 The Texas Rangers Trade Mike Minor to Division Rival
(Photo by Tom Pennington/Getty Images)
Enter your number to get our free mobile app
There's some drama in the AL West at the trade deadline. Not so much for the Rangers and their playoff hopes, but they did send Mike Minor to the Oakland Athletics for two mystery prospects and some money.
Reports are out that the Rangers will also send around $700,000 of Minor's remaining salary in exchange for a 19-year-old center fielder, Marcus Smith, and a 20-year-old corner infielder, Dustin Harris, that projects as a first baseman at the major league level. According to mlb.com Smith is the 22nd ranked prospect in the A's system and Harris is ranked outside the top-30.
Minor was the only Texas Ranger to be traded just a day after reports swirled that the Rangers were in the market for a firesale with Lance Lynn, Joey Gallo and Roughned Odor all on the trade block.
Jon Daniels has become synonymous with overvaluing his players at the trade deadline and undervaluing free agents on the market. That philosophy has the Rangers franchise in a downward trajectory that is quickly gaining momentum in the wrong direction. Barring a miracle finish the Rangers will finish 2020 with their 4th straight losing record and the team hasn't won a playoff series since they participated in the World Series in 2011.
Here are 10 of the best matchups for football fans in Lubbock.
10 Most Intriguing NFL Games for Lubbock Football Fans