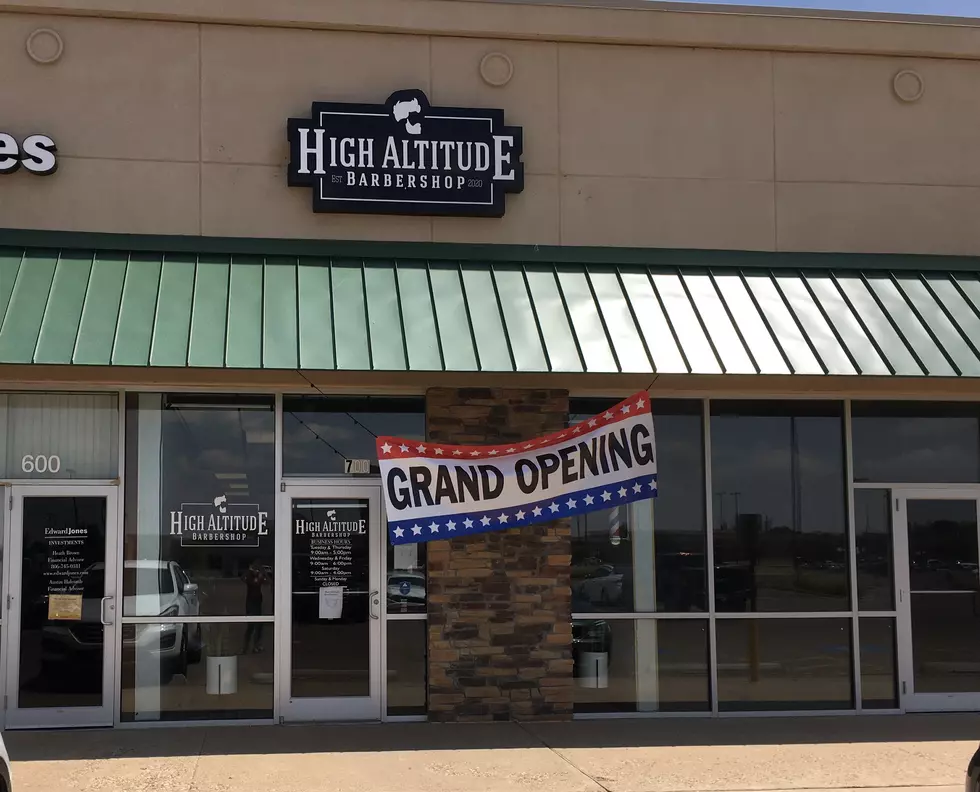 The Brand New High Altitude Barbershop, Has Just Opened in Lubbock
High Altitude photo Jan M. Townsquare Media
Enter your number to get our free mobile app
There's a brand new locally owned barbershop in Lubbock. High Altitude Barbershop has just opened. They're located at 3301 98th Street, at 98th and Indiana in front of Kohls. They promise a new experience in men's grooming.
Their opening day was last Thursday, August 13th, and business has been good they told us! They offer trims, cuts, color and more for men and children. Things were fairly busy, for a Tuesday afternoon, when we walked in!
They've introduced their barbers on their Instagram page. They each have something they specialize in.
Zeus has over 9 years of experience and takes pride in the precision of his cuts. Isaiah specializes in beard work. Here's what they share about him:
Meet Isaiah. Motivated to Inspire. Began Gentlemen's grooming at age 19. Specialties include: Beard work and skin fades. Equiped with a dual license providing cut and color.
And there's Brandon who specializes in bald tapers. All of these barbers are clearly skilled, serious about their work and ready to take care of your barbershop needs.
Here's an overview of this new Lubbock barbershop:
At High Altitude we take pride in every haircut, in every service. Giving you the best quality/experience with the top of the line Barbers. Everyone equiped with incredbile talent and skills!
A great big 'Welcome to Lubbock' going out to High Altitude Barbershop. You can follow this link for more details and to visit their Instagram page.
Smiling Bush Turns Into the Masked Rider